As COVID-19 repeatedly tore through the country and mutated, healthcare travel wages soared as nurses and other healthcare professionals answered the call and went wherever they were needed most. Travel nurse wages especially saw heights never seen before as staffing shortages exacerbated by an epic pandemic were as difficult to tame as the respiratory infection stalking people around the globe. Healthcare travel pay basically rose and fell with each new coronavirus wave throughout much of 2021, but 2022 was a vastly different story.
As more people got vaccinated or built up some immunity to Covid and mutations became weaker even as they became more communicable, severe illnesses and hospitalizations finally began to wane after a final surge in January 2022. Along with the decrease in patients came a downward spiral of healthcare travel wages in nearly every state for eight consecutive months. Following a wage bump in October and November, the year ended with another significant fall in December. In our year-end healthcare travel wage review, we'll recap salary fluctuations by month and reveal which states wound up having the largest increases and decreases in pay when 2022 came to an end.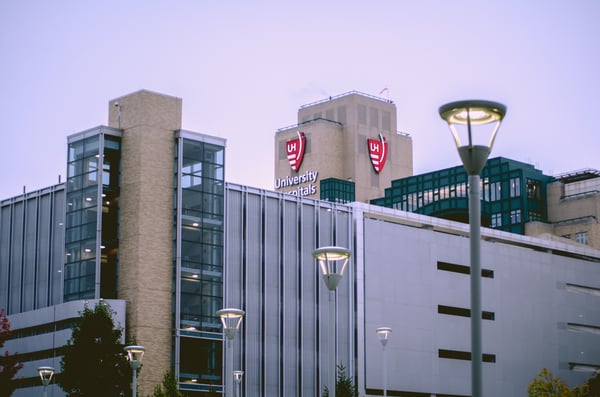 Overview of Fluctuations in Travel Wages
The following table provides a quick overview of how many states recorded increased, decreased or stable pay by month throughout 2022. It also shows the most significant increases and decreases and the average wage nationwide each month. While the table offers the big picture, we'll dive a bit deeper into the data to give you more details about healthcare travel pay shifts and touch on our healthcare staffing predictions for 2023.
| | | | | | | |
| --- | --- | --- | --- | --- | --- | --- |
| Month | # States Pay Increased | Largest Increase | # States Pay Decreased | Largest Decrease | # Remained the Same | Avg National Wage |
| | 43 | 11.1% | 3 | -3.7% | 4 | $3,114 |
| | 6 | 6.1% | 32 | -10.5% | 12 | $3,054 |
| | 0 | N/A | 50 | -24.4% | 0 | $2,880 |
| | 1 | 1.3% | 48 | -17.3% | 1 | $2,662 |
| | 5 | 3.1% | 36 | -12.4% | 9 | $2,545 |
| | 7 | 3.6% | 27 | -19.2% | 16 | $2,490 |
| | 0 | N/A | 43 | -14.3% | 7 | $2,507 |
| | 5 | 3.0% | 38 | -22.9% | 7 | $2,487 |
| | 1 | 3.3% | 38 | -15.4% | 11 | $2,497 |
| | 29 | 22.9% | 5 | -2.6% | 16 | $2,527 |
| | 40 | 22.1% | 1 | -2% | 9 | $2,640 |
| | 3 | 2.3% | 33 | -7.2 | 15 | $2,645 |
January 2022
About 25% of hospitals that report their data to the Department of Health and Human Services stated they were facing critical staffing shortages in early 2022 as the highly contagious Omicron variant that had cases rising in December continued its rampage through most of January. A total of 43 states recorded travel healthcare pay rate increases between 1.1% and 11.1%, with Delaware having the highest wage increase. Only three states recorded decreases in travel pay, with Idaho having the largest drop of 3.7%.
February 2022
COVID-19 cases finally began to wane in February, and travel pay soon followed. Although hospitals continued to be busy as people who'd put off procedures due to the pandemic added to capacity and staffing issues at some facilities, wages for travelers were on the decline. Only six states posted increases in February, with the highest jump of only 6.1% recorded in Wisconsin. Travel wages dropped in 32 states, with Delaware having the most substantial decrease of 10.5%.
March 2022
March marked the first time since February 2021 that all 50 states reported a drop in healthcare pay rates. The uniform decrease was vastly different from just six months ago when all 50 states recorded increased travel wages in September 2021. Of the 50 states with wage drops, 29 had significant declines of 10% or more, with Missouri recording the most substantial reduction of 24.4%. The smallest decrease of 1% was seen in Hawaii.
April 2022
After nearly two months of declining COVID-19 cases and relaxed vigilance, case counts began rising again in almost every area of the country in April 2022. Cases were rising in all but three states by the end of the month in what appeared to be the first widespread increase since January. Hospitalizations that previously plummeted in March and early April also started to rise. However, travel pay didn't rise with Covid cases as it had in the past. Only Minnesota reported an increase of 1.3%, while 48 states recorded another drop in pay and Massachusetts remained unchanged with an insignificant reduction of 0.2%. Wyoming had the largest decrease in travel wages at 17.3%.
May 2022
Compensation for travel nurses and other traveling healthcare professionals continued falling in most states in May, and many were feeling the pinch after experiencing record-high wages for much of the pandemic. As many states declared the COVID-19 pandemic emergency was over, state-level Covid relief funds disappeared, and hospitals lost funding for travel nurses even if they still needed them.
Besides lack of funding, some hospitals started canceling travel nursing contracts because their Covid admissions had leveled out or they'd successfully hired enough permanent staff to take up the slack. Those that continued using travel staff often negotiated lower rates with the agencies supplying them, resulting in lower rates in 36 states. Only five states posted increases in healthcare travel wages, with Massachusetts having the largest bump of 3.1%. Maryland had the most substantial drop in wages at 12.4%.
June 2022
Many hospitals began shifting from travel workers to focus on plumping their permanent, full-time healthcare workforce. Health systems that lost state and federal funding that helped them hire temporary staff were forced to cut travel wages and/or travel healthcare workers whether they were ready or not. Travelers, especially nurses, experiencing pay cuts mid-contract or contract cancellations weren't as eager to sign on the dotted line under so much uncertainty.
All this came as Covid cases took a slight uptick, causing mixed results in healthcare travel pay in June. Seven states posted increases, with Delaware having the largest at 3.6%, and 27 states saw wages go down, with Maryland posting a significant decline of 19.2%. Travel pay in the remaining 16 states remained relatively unchanged.
July 2022
Many healthcare systems that hadn't already begun phasing out travel nurses and other healthcare professionals started in earnest in early July. Giving up their temporary travel staff caused many hospitals across the nation to experience worsening staffing shortages, but they often didn't have a choice as funding dried up. Like March, no state posted an increase in travel pay in July. However, only 43 states, instead of all 50, saw decreases large enough to count. The remaining seven states had insignificant changes of less than 1%, placing them on the unchanged list. Of those states with drops of 1% or more, Maryland had the most significant drop again at 14.3%.
August 2022
Healthcare travel wages continued to cool, dropping significantly since the pandemic highs, but August wage trends saw some improvement over July. Five states posted slight upticks in travel pay, with the most significant increase of 3% in Missouri. Unfortunately, 36 states recorded another decline in pay. Maryland had the largest decline for the fourth consecutive month, which marked the state's most substantial drop of the year at 22.9%.
September 2022
As individuals throughout the nation adapted to the "new normal" of ongoing but typically less severe COVID-19 infections, hospitals saw fewer Covid patients. Fewer cases meant hospitals weren't grappling with overflowing waiting rooms and capacity issues as they were this time last year. This distinction was immediately apparent as all 50 states posted an increase in travel pay in September 2021, while only Texas saw wages go up in September 2022. The state posted a 3.3% rise in healthcare travel wages after dropping 2.7% in July and another 3.9% in August. Of the 38 states with decreased wages this month, Maryland topped the list for the fifth time, with another decline of 15.4%.
October 2022
After a mostly downward spiral over the past eight months, October saw a distinct uptick in healthcare travel pay in 29 states. Increases ranged from 1% in Mississippi to 22.9% in Delaware. It was the first time since June that Delaware had seen a bump in travel wages. Only five states recorded a drop in wages, and these were relatively mild dips between 1.2% in Florida and 2.6% in Louisiana. The remaining 16 states remained relatively unchanged.
November 2022
In November, healthcare travel wages appeared to be trending up again, with 40 states posting increased pay for the month. A combination of factors likely caused the bump in many states, including ongoing staffing issues. However, the largest driver of these increases was what healthcare experts dubbed a "tridemic," a combination of COVID-19, flu and RSV infections severe enough to warrant a hospital visit.
As beds filled, staffing shortages became even more worrisome as already overburdened health systems struggled to keep up. Of those states with increased travel wages, Delaware again came out on top with a 22.1% bump. Montana was the lone state posting a decline in travel pay of 2%, and wages in the remaining nine states were unchanged.
December 2022
The tridemic continued, with cases potentially worsened by holiday shopping in crowded stores and holiday travel in crowded airports. Experts also feared a winter Covid outbreak, with variants of increasing contagiousness circulating in several areas of the country. Surprisingly, healthcare travel wages primarily trended down in the last month of the year, despite hospitals filling up.
Only three states had increases in travel pay, with Delaware taking the top spot for the third consecutive month. However, this jump was much smaller at only 2.3%. In a complete flip from last month, 33 states reported decreases in travel wages in December, with Missouri having the largest drop of 7.2% though the state posted the highest inpatient bed utilization rate nationwide at 83.86%.
States That Saw Wage Increases
By comparing the average travel wages in January to the average wages at the close of 2022 in each state, we've determined where healthcare professionals came out ahead at year-end. Unfortunately, only two states had higher healthcare travel wages at the end of December compared to the beginning of January. Hawaii had the largest difference, with an overall increase of 5.11% for the year. California was the only other state with an increase, but it was only .03%, resulting in a weekly pay difference of only $1 overall for the 12-month period.
| | | | | |
| --- | --- | --- | --- | --- |
| State | Highest Month & Amount | Lowest Month & Amount | Average Monthly Rate | Overall Change |
| Hawaii | March / $2,687 | January / $2,523 | $2,603 | 5.11% |
| California | December / $3,206 | June / $2,918 | $3,067 | 0.03% |
Top 5 States That Saw Wage Decreases
While comparing wages at the beginning of the year to the end of the year, we learned that healthcare travel pay saw a decline in nearly every state. Travel wages decreased in so many states that the national average also saw a decline. Per Vivian's salary data, the average healthcare travel wage nationwide dropped by 15.06% between January and December.
Georgia had the most significant drop in travel wages at negative 25.82%. Weekly salaries averaged $3,153 in the state in January, then dropped for the next six months, hitting a low of $2,255 in July before bouncing back for four months only to fall again in December and ending at $2,339 for the year.
The following table shows a similar pattern for the other four states with the largest decreases overall, but with two notable differences. Texas was the only one of the five states that posted an increase in healthcare travel pay in December compared to November. Average wages in the other four states all dropped in December. Second, Florida was the only state that actually sank to its lowest wage of the year in December instead of an earlier month.
| | | | | | |
| --- | --- | --- | --- | --- | --- |
| State | Highest Month & Amount | Lowest Month & Amount | December Wages | Avg Monthly Rate | Overall Change |
| Georgia | January / $3,153 | July / $2,255 | $2,339 | $2,473 | -25.82 |
| Arkansas | January / $3,145 | October / $2,342 | $2,390 | $2,574 | -24.01 |
| Florida | January / $2,575 | December / $1,971 | $1,971 | $2,217 | -23.46 |
| Texas | January / $2,882 | June / $2,032 | $2,213 | $2,324 | -23.21 |
| Vermont | January / $3,275 | September / $2,507 | $2,575 | $2,752 | -21.37 |
2023 Healthcare Staffing Predictions
While travel pay has leveled off for the most part and isn't near as high as it was during the height of the pandemic, it remains above pre-pandemic amounts and often much higher than staff salaries. Strong demand from clinicians for pay transparency will drive more states and hospitals to embrace better visibility regarding healthcare salaries. Several states or cities already had some type of pay transparency law or approved one for the new year.
We predict that the overall demand for travel clinicians will remain steady in 2023. Many clinicians now used to the flexibility of traveling will continue to move away from traditional work environments, filling travel health demand while potentially worsening perm staff shortages.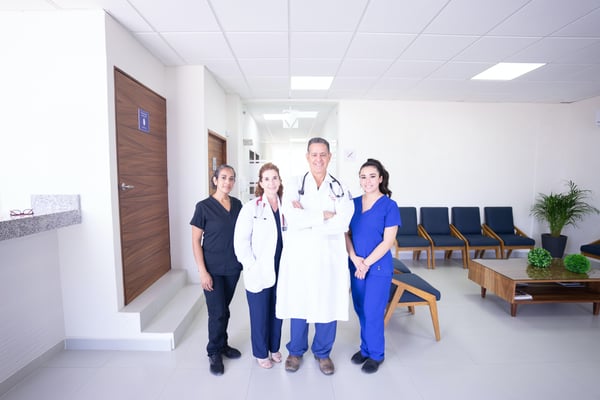 Hospitals will strive to do whatever it takes to improve retention. From improved benefits to sign-on and retention bonuses to mental well-being services, healthcare employers will continue investing heavily in strategies to support their core staff, potentially boosting retention in the process.
Hire your perm and travel staff, including nurses in every specialty, allied health professionals and advanced practice providers on Vivian Health, the first transparent healthcare jobs marketplace, to ensure you're prepared to meet your current and future staffing needs.