As 2022 winds down, many healthcare hiring professionals may be concerned about staffing trends in the new year. The increased demand for pay transparency, evolving healthcare recruiting strategies and other shifts that occurred this year could result in key differences regarding healthcare staffing in 2023. Keep up with some potentially significant changes with these five healthcare staffing predictions for 2023 from Vivian Health.
1. Employers Will Invest More Heavily in Retention
Clinician work experience in core staff positions will improve as hospitals do whatever it takes to improve retention. From improved benefits to sign-on and retention bonuses to mental well-being services, healthcare employees are investing heavily in strategies to support their core staff, potentially boosting retention in the process.
As additional federal funds for travel nurses and other healthcare providers (HCPs) diminish, staff positions become competitive alternatives to travel roles. Hospitals and other healthcare organizations are also still scrambling to fill vacancies in vital positions amid ever-growing staffing shortages. When combined, attracting and retaining perm staff becomes a top priority in 2023, especially for advanced practice professionals (APPs) in hospitals.
Some potentially wise investments to increase employee retention include:
Health and well-being benefits, including employer-provided health coverage, can be even more crucial in retention as it is in recruiting.





Continuing education and career development opportunities encourage employees to expand their professional growth and remain with your facility while doing it.





On-site career and leadership development opportunities can also help healthcare employers attract and retain nurses looking for long-term positions and attract outside applicants interested in a career change.





Access to burnout prevention resources like flexible mental health days and on-site or virtual employee assistance programs helps support healthcare staff's well-being while boosting loyalty.




Automating

onboarding processes

to ensure you're hiring and retaining well-prepared employees who appreciate the thoughtful organization and streamlined practices can help you build or rebuild your workforce quickly.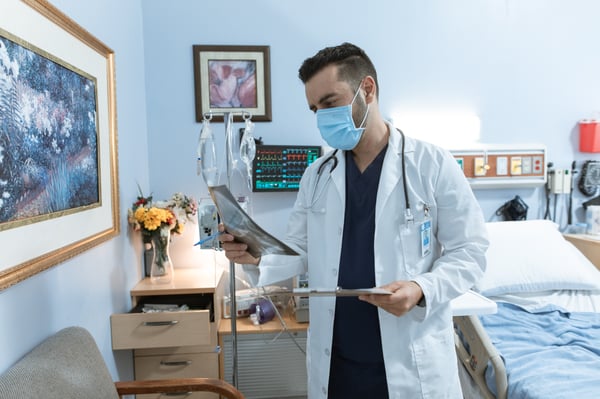 2. Staff Shortages Will Worsen Without Flexible Work Schedules
Clinicians who'd never taken travel jobs before the pandemic but now know and appreciate the flexibility inherent in these short-term contracts will continue to move away from traditional work environments. As they seek to transition from full-time, lower-paying work environments to more flexible and higher-paying options, hospitals and health systems may see core healthcare staff shortages further worsen.
Flexible work arrangements in healthcare settings can be essential to an organization's healthcare recruiting strategy. Ultimately, healthcare employers who can adapt and create flexible work schedules will attract and retain the most talent. However, flexible work arrangements aren't a one-size-fits-all scenario.
Healthcare managers must think creatively about their staffing limits and scheduling needs. This creativity may include experimenting with various policies that enhance flexibility to create the ideal solution that appeals to HCPs while still benefiting the facility. Some flexible work options may include:
Offering per-diem RN roles that allow nurses to work on an on-call, temporary basis, filling in for nurses on leave or providing additional support when the facility sees an uptick in patients. Per diem nurses may work for the hospital or health system, or healthcare staffing agencies.





Creating full-time float teams to fill float pools that cover deficiencies in healthcare staffing. Float nurses may work in different units within the same facility or multiple facilities within the same health system, allowing other nurses to take time off when needed.





Utilizing non-traditional work scheduling, such as overlapping shifts, staggered start times, alternating days off, compressed workweeks and/or unlimited paid time off for exempt staff members. Alternative scheduling is a common technique with various options, making it more feasible than you might initially think.





Job sharing allows two nurses who only want to work part-time to complete one full-time equivalent requirement while allowing both employees more flexibility in their schedules.




3. Clinicians' Demand for Pay Transparency Will Drive Change
Strong demand from clinicians for pay transparency will drive more states and hospitals to embrace better visibility regarding healthcare salaries. Healthcare recruiting with transparent pay is a fantastic way to be proactive instead of reactive while helping alleviate employee attraction and retention issues.
During the height of the pandemic, job marketplaces like Vivian created the expectation that rates for travel positions would be publicized. As healthcare employers attempt to lure clinicians back to perm staff roles, they must also meet upfront pay transparency expectations to attract candidates. On top of this emerging industry trend, states and cities across the nation have begun adopting pay transparency laws, forcing healthcare employers to get on board with this trend, whether they want to or not.
As 2022 wound down, the following states or cities either already had some type of pay transparency law on the books or recently approved one for the new year:
Maryland – 2016/Amended in 2020

Cincinnati, Ohio – March 2020

Toledo, Ohio – June 2020

Colorado – January 2021

Nevada – October 2021

Connecticut – October 2022

New York City, New York – November 2022

California – January 2023

Rhode Island – January 2023

Washington – January 2023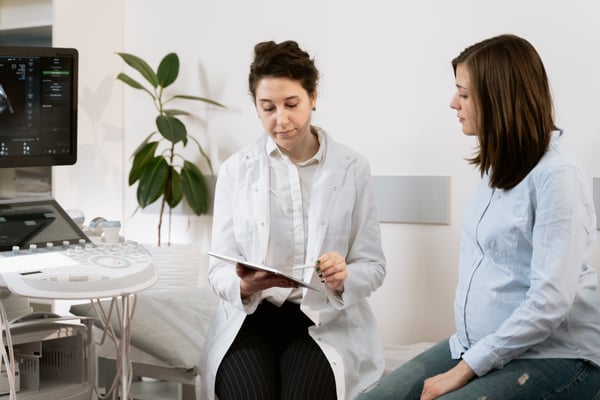 4. APP Growth Will Outpace Physicians Prompting Shifts in Full Practice Authority
The utilization of advanced practice professionals will continue to grow in 2023, significantly exceeding the growth rate of physicians. APPs include nurse practitioners (NPs), certified RN anesthetists (CRNAs) and physician assistants (PAs). These APPs will be especially in high demand as they continue to fill crucial healthcare staffing gaps caused by physician shortages and increased patient loads.
According to the U.S. Bureau of Labor Statistics (BLS), the overall employment for physicians and surgeons should only grow 3% in the decade between 2021 and 2031, slower than the average of all occupations. Conversely, the projected employment growth of CRNAs is 12%, physician assistants is 28% and nurse practitioners is an astounding 46% during this same period.
Vivian further predicts that more states will expand the scope of practice for APP roles and allow full practice authority. Expanding their practice authority will further fuel demand for health professionals, who may already be in short supply in some areas. The growing demand for NPs, especially in rural areas where physicians are in short supply, may prompt even more states to reconsider full practice authority for these APPs.
According to the American Association of Nurse Practitioners, 26 states, the District of Columbia, Guam and the Northern Mariana Islands have already given NPs full practice authority. However, California will become number 27 in January 2023 with a phased-in approach that provides complete independence around January 2026 for those NPs who qualify.
California was previously among those states that restrict NPs' ability in one or more practice elements and require career-long supervision, management or delegation by another healthcare provider. As California finalizes its NP full practice authority, only 10 states remain that restrict NPs' practice authority.
The remaining states and U.S. territories reduce NPs' ability in one or more practice areas and require a career-long collaborative agreement with another healthcare provider. However, some of these states, including Illinois and Pennsylvania, are also attempting to pass legislation to enact full practice authority for NPs.
As of December 2022, a PA's scope of practice still requires some form of physician supervision in all 50 states. However, many states don't require direct supervision, allowing them to still see patients relatively independently. These APPs also play a vital role in helping fill staffing gaps, and their demand continues to grow. Healthcare employers must be ready for the continued transition to non-physician patient care to successfully recruit and retain in-demand APPs for their facilities.
5. Demand for Travel Clinicians Will Remain Steady
Despite the fundamental shift of suspended COVID-19 lockdowns and diminished federal spending for travel healthcare workers, the overall demand for travel clinicians will remain steady at 2022 levels. While travel pay has leveled off for the most part and isn't near as high as it was during the height of the pandemic, it remains above pre-pandemic amounts and often much higher than staff salaries.
Maintaining healthcare staffing ratios through the use of travel nurses and other HCPs can also help facilities retain their core staff and attract new staff members. While many facilities embrace various strategies to increase the number of their nurses, realistically, it may take two to four years before these new nurses reach the bedside. This delay further increases the continued reliance on travel nurses to fill the gaps, which could significantly impact the healthcare institution's financial stability without appropriate planning.
As the year 2022 is almost gone and as 2023 draws near, healthcare managers must be prepared for some changes in healthcare recruiting and retention. These are just a few predictions for healthcare staffing in what promises to be another unusual and interesting year.
Hire your perm and travel staff, allied health professionals and advanced practice providers on Vivian Health, the first transparent healthcare jobs marketplace, to ensure you're prepared to meet your staffing needs.