With so many healthcare workers seeking new opportunities, healthcare recruitment trends in 2022 indicate that employers must explore new ways of attracting clinical candidates or lose job seekers to their competitors. Healthcare worker shortages continue to rise, so it continues to be a job seekers market and they're demanding better pay and more transparency. Healthcare recruiting among hospitals and health systems must employ some radical healthcare recruitment strategies if they hope to hire and retain the best talent. It all begins with pay transparency.
Healthcare recruitment trends 2022
There's already a nursing shortage, but it's about to get a whole lot worse. If healthcare employers want to fill their empty positions, small, incremental efforts won't get the job done. It's time to utilize some radical healthcare recruiting efforts. While employers have traditionally been very hesitant about publicly sharing pay data, Vivian Health believes the benefits of pay transparency far outweigh any concerns an employer might have. Nurses and other healthcare professionals continue to have numerous job options, so get ahead of the trend and make your healthcare facility stand out by embracing pay transparency and reaping all the benefits this entails.
Benefits of pay transparency in healthcare recruiting
Healthcare recruiting with clear visibility regarding pay before a candidate even applies is a great way to be proactive, not reactive. It's also one way to address employee morale and retention issues. Furthermore, with the emerging trend of pay transparency laws being adopted at the state level, healthcare employers must also consider changes in state regulations that may require them to follow the trend whether they're ready or not. Let's break down the benefits of pay transparency:
Be proactive, not reactive
Pay visibility is a great way to be proactive during the healthcare recruitment process and can help employers stand out and bring them significant traction among clinicians when done early in the process. Being transparent about pay, benefits and ancillary support services can significantly increase their ability to attract talent. If hospitals and health systems disclose accurate salary ranges on job listings, it saves employers and candidates time because it lets job seekers know from the get-go whether the position meets their expectations. Transparency also benefits existing employees who can use publicly listed salaries to equalize pay internally.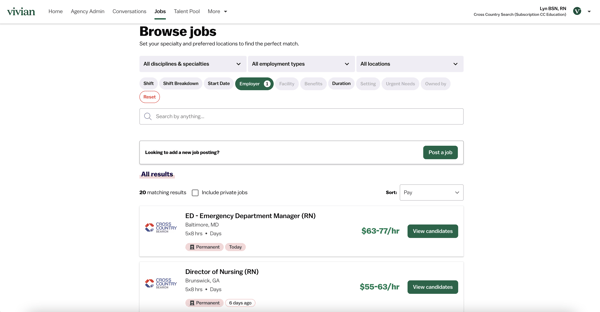 Address employee morale and retention
Vivian Health surveyed nearly 1,300 nurses nationwide of varying ages and experience levels and in different areas of the country to learn 2021 trends in the nursing workforce. Nearly three-fourths of those interviewed said that hospital morale had gotten worse in their healthcare facility compared to this time last year and 43% of respondents reported they were considering leaving the healthcare profession altogether. In comparison, only 20% of respondents in 2020 said they were likely to leave healthcare post-COVID.
Furthermore, 53% of healthcare workers interviewed said they didn't feel optimistic about the future of healthcare and 86% said, on average, their facilities are still short-staffed. In the current environment, trust among clinicians is broken. Pay transparency is the first step to restoring that trust, which is critical for boosting health systems recruitment and retention efforts.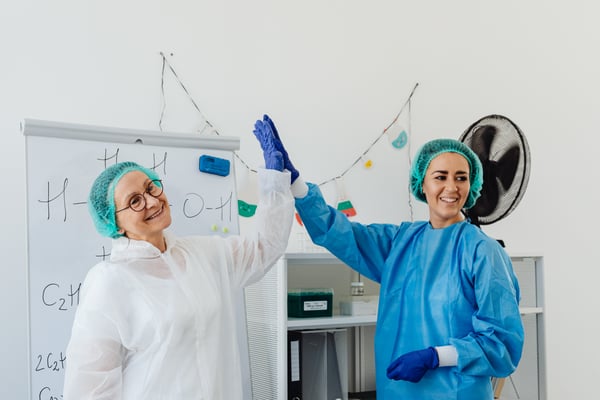 Get ahead of changes in state regulations
More states are requiring more transparency regarding pay through labor laws referred to as pay-transparency, salary-transparency or anti-secrecy laws. By the end of 2021, at least eight cities or states had enacted such laws, with more on the way. Current pay transparency laws include:
California's Equal Pay Act requires employers to provide salary ranges by request, but only after applicants complete their first interview and it prohibits employers from requesting applicants' salary history.


Washington's Equal Pay and Opportunities Act requires disclosure upon request after an initial offer is made.


Maryland's Equal Pay for Equal Work requires employers to disclose salary information upon request.


Toledo's Pay Equity Act and Cincinnati's Prohibited Salary Inquiry and Use requires disclosure after a conditional offer of employment

.



Colorado's Equal Pay for Equal Work Act requires employers to include salary information in job postings for new hires, transfers and promotions.


Nevada's SB 293 requires disclosure post-interview for applicants and to current employees interviewing for new roles, if requested.


Connecticut's HB 6380 requires employers to provide salary ranges during job offers to new employees or earlier, if requested, and to current employees when changing roles or upon the first request.


Rhode Island's Equal Pay Law, slated for 2023, will require employers to provide salary scales to new hires, current employees moving into new positions and upon request.
Similar legislation is under consideration in New York and Massachusetts. Vivian believes this trend will continue going forward and healthcare recruitment strategies must adjust to the growing trend. Getting ahead of changes in state regulations by embracing pay transparency before laws force the issue further instills trust in your company.
Be transparent with Vivian
Pay transparency helps healthcare employers develop stronger, more trusting relationships with potential employees. This trust not only helps during healthcare recruiting but also provides significant returns via longer-term retention. Vivian Health is the largest transparent marketplace for healthcare hiring. We want to make all permanent, travel, local contract and per-diem healthcare jobs more accessible to healthcare workers and the people who hire them. Schedule a demo with Vivian Health today.