The healthcare industry continues to be challenged by widespread shortages in talent, which is only expected to get worse. These challenges are continuously felt in healthcare recruiting and recruiters are always looking for the best ways to source candidates to fill the gaps. Job boards and referrals have traditionally been and continue to be some of the best tools for sourcing candidates. Other sources don't seem to be as effective in the recruitment process. The demand to build a satisfactory candidate pool can be met with Vivian Health in your corner.
Best ways to source candidates
Job boards have always been a great tool for sourcing candidates. However, healthcare recruiters must know which job boards offer the best results. While you may do some healthcare recruiting from mainstream job boards like Indeed or Monster, the best way to source healthcare candidates is through healthcare-focused sites. Job boards and marketplaces like Vivian Health are the top sourcing channel because they directly connect you to healthcare specialists so you can find appropriate candidates quicker.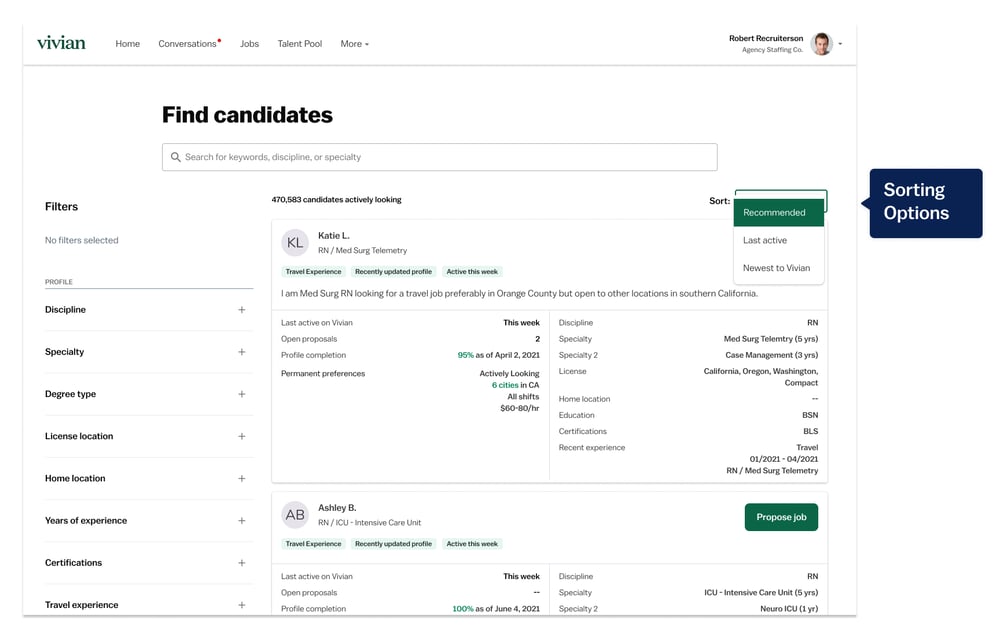 Referrals from current employees are often the most readily available and reliable source of new hires available to healthcare recruiters, yet the practice remains underutilized. Prospective employers can potentially reduce their costs of advertising job openings through referrals. Utilizing referrals can also make initial screenings easier, reduce the overall time to hire, and help discover employed healthcare professionals considering a change if the right opportunity presents itself. Because a candidate can get to know your company through someone who already works there, they already know what to expect before they even interview, potentially boosting retention.
Sourcing candidates from professional association memberships can also be fruitful. Networking at professional conferences, trade shows, and other events can present another great avenue of sourcing candidates who may already be employed but are looking for new opportunities. While you may not sign up anyone at the event, you can collect contact information and pertinent details about what they do and what they're looking for. Once a job opening that aligns with these details becomes available, you simply reach out to share information about the job with the right candidates and invite them to interview.
Least productive way to source candidates
While social media platforms have become the place to be for many aspects of life, they're one of the least productive places for sourcing candidates. Many healthcare professionals don't check in on these platforms regularly, especially busy healthcare professionals or those not actively seeking a new job. Passive candidates who are already employed but are open to new opportunities sometimes make some of the best candidates. Since they're not actively looking, fewer employers are wooing them. However, finding them through social media is doubtful for the same reason – they're not actively looking for a new job. It's probably the biggest reason why referrals are one of the top healthcare recruiting tools.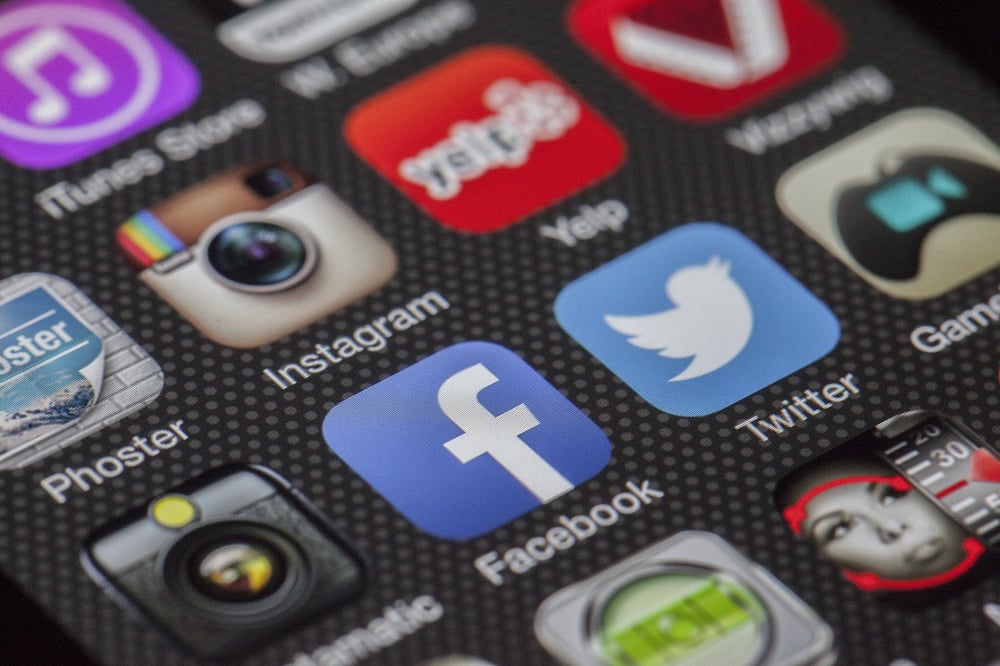 Although it may seem backward, healthcare recruiting at career fairs and hiring events isn't as reliable for sourcing candidates as one might expect. Some recruiters have discovered that these events produce the lowest results as a hiring source. Companies looking for experienced healthcare professionals are often hard-pressed to find them at job fairs, which predominantly attract new graduates and others with little to no experience in the field.
Following a job fair, your company will likely be inundated with unqualified applicants that you have to eliminate. The additional time this takes delays your hiring decision and you could lose more desirable applicants to employers who responded quicker. Furthermore, many job fair attendees aren't seriously looking for employment. They may be there as a requirement to continue their unemployment benefits or just to collect as much free company swag as possible.
A modern alternative that may provide better results is a virtual job fair, which you can hold whenever you want without any competitors in the same room. You can also set the virtual system up to prescreen candidates before moving them to the interview stage.
Find more success with Vivian Health
Vivian Health is a healthcare staffing expert. We strive to level the playing field for agencies, big and small, and help healthcare employers find great talent quickly and easily. Vivian develops strong partnerships with key stakeholders at our client's health systems. We also help improve platform engagement, move candidates through the funnel faster, improve communication and ensure a positive experience overall. Vivian's comprehensive support makes our site the best platform anywhere to match employers to candidates and candidates to job opportunities.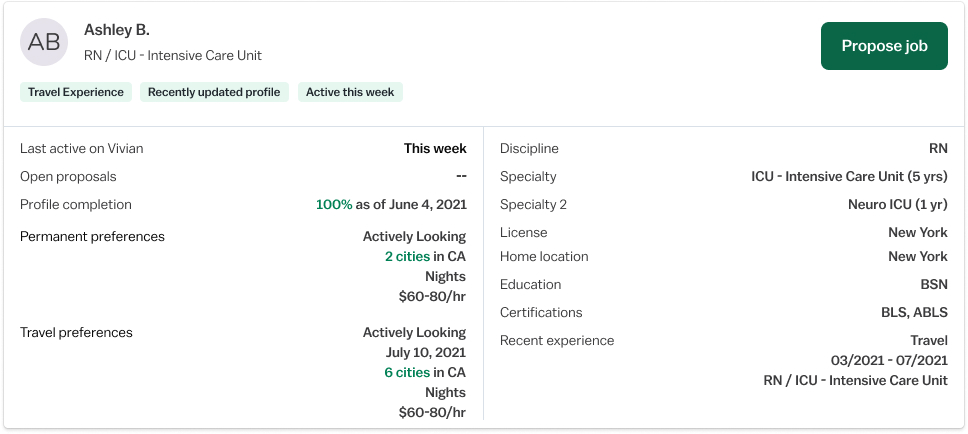 The Vivian marketplace matches candidates and health systems based on criteria-specific algorithms. Our Resource Pool team runs highly targeted candidate searches by filtering our active candidate pool by degree type, specialty areas, years of experience, salary range requested, and location, among others. Our ability to use specific, healthcare-centric filters allows our team to rapidly build the most relevant list of candidates in minutes. This drastically improves healthcare recruiting compared to previous candidate sourcing tools.
These are just a few of the reasons why Vivian is more successful at helping source candidates. Schedule a demo and let Vivian Health help you source the best candidates for your openings today.