Healthcare professionals of every level remain in high demand, with many health systems scrambling to fill multiple vacancies with qualified clinicians. As the degree of training and expertise required for a role increases, finding advanced practice professionals becomes another challenge to hurdle. Recruiting AP professionals has become a priority for many health systems, with supply much lower than demand. Consider these best practices to find and keep the professionals your health system needs to thrive.
The Increasing Demand for Advanced Practice Professionals
Advanced practice professionals like nurse practitioners (NPs) and physician assistants (PAs) have become some of the most coveted healthcare professionals nationwide. Primary care settings and specialty practices increasingly rely on NPs, PAs, and other AP providers as the number of physicians entering the workforce continues to grow too slowly to meet demand.
The Bureau of Labor Statistics projects that the demand for NPs and PAs will increase much faster than in other professions. It estimates that the employment of nurse anesthetists, nurse midwives, and NPs will grow 45% between 2020 and 2030 and employment of PAs will grow 31%. Increased demands for healthcare services drive this growth as the population climbs and ages. Combine these demands with the need to replace clinicians leaving the healthcare field, and employers have even more openings to fill.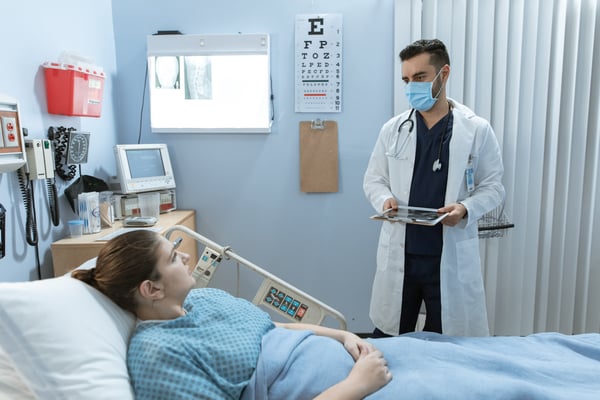 Top Reasons Healthcare Providers Leave
As demand completely dwarfs the supply of advanced practitioners, NPs, PAs, and other AP healthcare professionals have their pick of where to work. If they're unsatisfied with employment in one healthcare facility, they won't have far to look for another role elsewhere. Reducing the need to recruit new talent can be partially accomplished by retaining the talent already in place. Increasing retention rates hinges on understanding why healthcare providers leave one job for another and making adjustments to prevent in-demand practitioners from seeking greener pastures.
One top reason advanced practice healthcare providers leave a position is role ambiguity. Confusion over their role may have resulted from not receiving clear expectations from the outset. Healthcare systems struggling with staffing issues may inadvertently provide fragmented onboarding processes to get new clinicians on board quickly and start seeing patients right away.
Clinicians rushed through onboarding may end up feeling confused and lost, leading to frustration and dissatisfaction with their jobs. You risk losing these AP professionals to more attractive employers. For those who do stay, you may miss out on getting the most benefit from them. These clinicians may have more to give but don't know how to proceed due to role ambiguity, often compounded by a lack of autonomy.
Other reasons healthcare providers may leave a position include:
Leadership transparency
Poor leadership
Inadequate support, feeling isolated
No continuing education or career advancement opportunities
Poor workplace culture
Heavy workloads
Instability of the organization
Lack of flexibility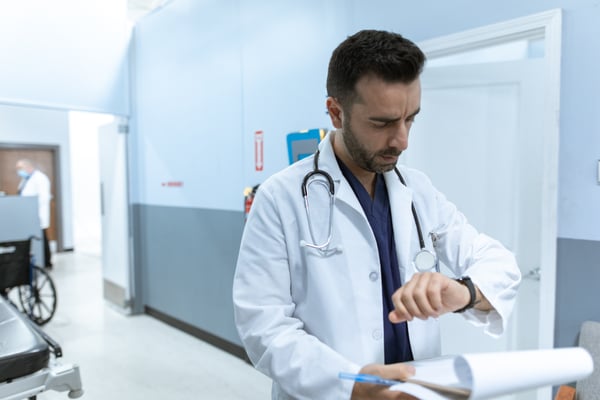 Best Practices for Recruiting AP Professionals
Improving the healthcare candidate experience during recruiting helps start things out on the right foot. Many of the best practices for recruiting advanced practice professionals also play a crucial role in helping retain your top talent. Consider these recruiting strategies based on what healthcare professionals really want and need.
When recruiting new hires, look beyond the CV. Don't rule out a candidate based strictly on work history. Instead, consider what their references and patient satisfaction history say about them. By putting too much emphasis on having set skills and specific work histories, you may miss out on a stellar candidate who only needs to brush up on certain skills or get additional training to be the perfect fit for your team. Always consider the team fit and not just filling an empty position.
During recruiting, thoroughly outline the onboarding process and stick to it. Onboarding should include an in-depth orientation that covers EMR training, meeting the team, going over practice standards, and setting clear expectations. Don't try to cram all this into one day and expect new healthcare providers to start seeing patients the same day.
Advanced practice professionals who begin a new role frustrated over EMR and documentation issues because they didn't receive enough training may be eyeing the exit before even settling in. Their frustration may be compounded when the facility becomes upset with how they handle things or for taking too long between patients because they didn't receive set practice standards and clear expectations.
Other best practices for recruiting and retaining advanced practice professionals include:
Enhancing brand recognition through awareness of open positions by utilizing

social media in the recruitment process

Focusing on workplace culture by emphasizing why providers want to work there and how they would feel included on the team and a part of the workflow
Utilizing

mobile tactics

for a quicker, more interactive way to communicate throughout the recruiting process
Being competitive in the market with benefits and compensation
Embracing

pay transparency

so there's no confusion about compensation
Thinking outside the box when it comes to benefits, such as:

Covering continuing education costs
Providing numerous development and leadership opportunities
Offering the ability to transfer within the facility and/or utilizing flex units
Providing various self-care perks

Offering flexibility in scheduling to promote work/life balance and reduce stress while simultaneously improving patient care and satisfaction
Building relationships from the beginning to create a solid pipeline over time


Vivian Helps With AP Recruitment
Vivian Health now has advanced practice jobs on the platform. We help employers looking to recruit in-demand advanced practice professionals by focusing on transparency and matching talent to open roles to connect the right candidate with the right job. Vivian Health also makes finding candidates who fit your job criteria easier through our extensive talent pool and our recruiter dashboard. Whatever recruitment challenges you're facing, we're here to help.
Schedule a demo to learn how you can hire the advanced practice professionals on Vivian Health.