Proactive healthcare recruiting requires you to build a qualified pool of candidates to quickly fill essential roles within healthcare facilities. However, ongoing shortages in medical staff make this task harder than ever. In Vivian Health's 2021 State of Healthcare Report, 86% of respondents said, on average, their healthcare facilities were still short-staffed. Shortages in healthcare workers continue to rise with employment in healthcare occupations expected to grow another 16% between 2020 and 2030, adding about 2.6 million new jobs. Healthcare recruitment trends in 2022 must adopt some radical healthcare recruitment strategies to succeed in filling current vacancies and new positions. Stay ahead of the curve by leveraging social media.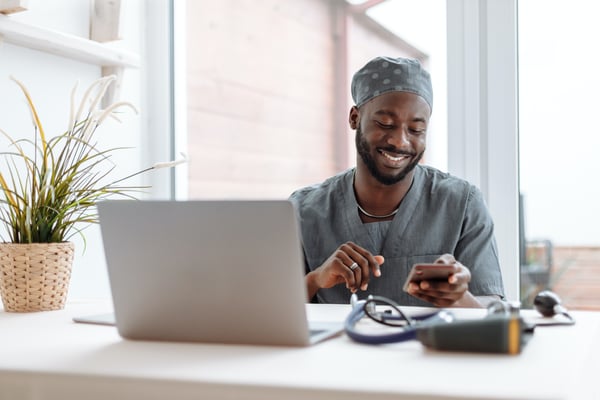 Discrepancy in social media recruiting
A survey conducted in 2020 found that 87% of clinicians were on social media and spent more than an hour a day on these platforms. Due to less in-person interaction brought about by the current COVID environment, Vivian Health believes the adoption of social media has gone up even more. Therefore, it's no surprise that 70% of marketers across verticals use Facebook ads. The popularity of social media is unequaled for its ability to target specific audiences. Despite all the benefits of social media, only 13% of health systems report using it as part of their healthcare recruitment strategies. This provides recruiters with a phenomenal opportunity to boost their healthcare recruiting efforts simply by embracing social media.
Embrace grassroots community engagement
Few healthcare employers are actually using social media and those that do are just starting to develop healthcare recruitment strategies that utilize these platforms. It's not enough for a health system to be on social media. To be successful in utilizing social media in your recruitment efforts, you must establish an emotional connection with the clinicians who find your healthcare institution online. Part of this connection is built through branding. Many healthcare candidates say employer branding is an essential resource to them during job searches.
To start, ensure you understand your brand so you can effectively communicate what you have to offer prospective employees. Share great stories that come from within your organization to provide a peek into your initiatives and employee culture. When engaging with community groups on Facebook, Twitter, TikTok, etc., do so in upbeat and helpful ways. Adopting these strategies help health systems better connect with candidates and communicate their organization's value. Ultimately, candidates want better insight into who you are, your value system and what you have to offer. The clearer you can communicate these things, the better chance of your success in sparking candidates' interest by showing them what it's like to work at your healthcare facility.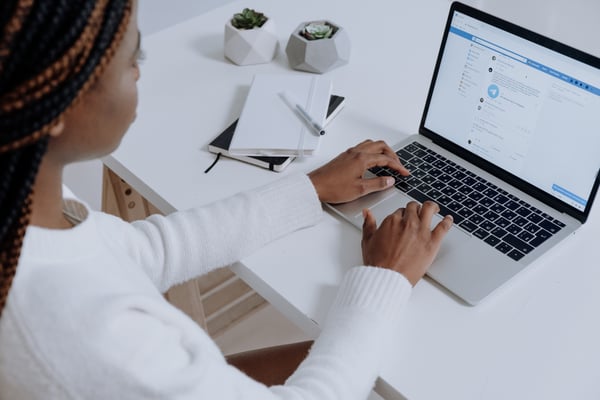 Boost healthcare recruiting with social media advertising
One of the top benefits of advertising on social media is it offers advanced targeting tools based on job titles, interests and location. These attributes allow you to hone in on the right audience. Other types of media don't offer this advantage.
Another huge advantage of leveraging social media in healthcare recruiting is it provides results-driven advertising. By setting up analytics on your Applicant Tracking Software (ATS), you can track clicks, views, applications and placements, then tie this activity back to cost per placement. However, this does require consistent testing because just creating and dropping an ad doesn't work on social media. You need daily iteration of ad creative with distinct media, value proposition and calls to action.
Social media also provides algorithmic control. Setting up your ATS to send feedback to your advertising channels enables them to optimize how they serve your ads. Based on the level of success, you can decide which advertising channel(s) to utilize. Healthcare systems can see huge success when they invest their efforts in utilizing social media in these fundamental ways.
Get radical with your healthcare recruitment strategies
Social media is no longer just a place where people post personal photos and social updates. It's now a full-fledged digital platform for building professional networks and sharing vital information like healthcare staff openings. The role of social media in healthcare recruiting strategies is primed to expand radically. Get on board and leverage it to your advantage.

Schedule a demo with Vivian Health and let us help you with your healthcare recruitment strategies today.