Finding the advanced practice professionals your facility needs begins with recruitment. The onboarding and orientation process is a vital step between recruitment and retention. Some healthcare institutions have formalized onboarding models with detailed phases and activities critical to helping new hires successfully transition to their advanced practice roles. Others have very little, if anything, in place to make this transition smoother.
Boosting advanced practice onboarding and orientation supports professional satisfaction and AP provider retention while optimizing patient outcomes. To better understand the situation, here are some problem areas and ways healthcare facilities and agencies can both help improve the onboarding and orientation process for AP professionals.
Top 5 Issues Impacting Smooth Orientation and Onboarding
Orientation is the initial stage of onboarding, but both go hand-in-hand in providing all the knowledge new advanced practice professionals need to become effective members of your team. A solid orientation and onboarding process equips them with what they need to understand roles, responsibilities, workflows, policies, and procedures while building sound relationships over the coming days, weeks, and months. Some healthcare facilities have very detailed processes for orientation and onboarding, but many offer little structure and support. Advanced practice professionals often run into five common issues in the advanced practice onboarding and orientation process.
1. Facilities rush the onboarding and orientation process
Efficient, comprehensive onboarding is essential in integrating AP professionals into your team and organization. When not onboarded appropriately, it's detrimental to the AP provider and the organization. However, facilities are often eager to quickly get a provider on board to assist staff and see patients. Unfortunately, rushing through the onboarding and orientation typically comes to bite them, often within the first week of the new AP provider starting.
Some facilities don't have the time or staff to dedicate to onboarding or even have a process set up. The preparation a facility takes for onboarding can run the gamut. Some facilities may have a two-to-three-page document detailing where to go, when to arrive, whom to meet with contact information, and a detailed itinerary of their day(s). On the flip side, some facilities might simply tell new AP professionals to show up at a certain time and nothing else. The assignment is doomed from the outset if the agency doesn't dig in and insist on more information.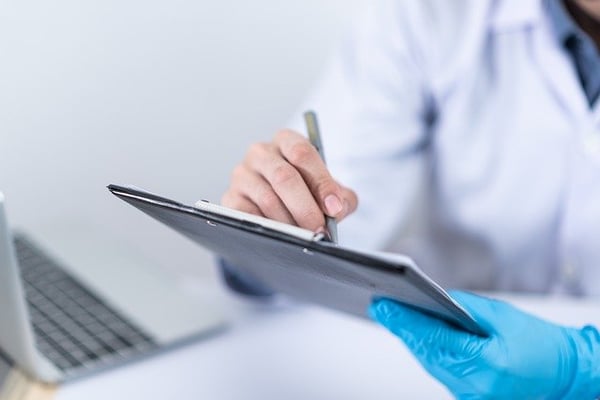 2. Agencies don't stress the importance of a detailed process from the facility to pass along to providers
The previous statement segues into where agencies might drop the ball. Agencies may not stress to the facility the importance of a detailed process they can then pass along to the providers. Some may also use the poor excuse of "I forgot to ask." Although it's something agencies shouldn't forget and train to do, when staff deal with tons of assignments, this is something that often gets overlooked.
Realistically, it falls on the agency to coordinate everything for the provider to ensure a smoother transition. Most agencies train on a process; some may even have templates specifically for facilities that don't supply all the information AP providers need. A good agency thinks outside the box and goes above and beyond to ensure everything goes well for the provider from the get-go. In this situation, agencies have everything to lose if things don't go according to plan, so providing a smooth transition offers an extremely high return on investment.
3. AP professionals aren't given ALL the necessary information before taking an assignment
Whether it's a lack of information on the facility's part or a failure on the agency's part, AP professionals often enter an assignment without all the information they need to feel comfortable and successfully transition into the role. It shouldn't come down to a last-minute scramble and multiple requests to the agency for information from the facility, but it often does. Facilities and agencies must realize several things about AP providers during onboarding to understand why they could decide not to stay.
First, they must realize that providers often pick up their entire lives to move, sometimes across the country, to a place they've never been. Many times, they're leaving their family and other loved ones behind for 3 to 6 months, sometimes longer. They're all alone, which can be nerve-wracking, even scary.
AP professionals are at the mercy of the agency to provide them with all the necessary information. If they don't get it or there's a delay getting it, whether due to the agency or the facility, the provider already feels uneasy. When advanced practice professionals show up at the facility and no one is there to meet them or they get lost and don't know who to call, these are initial indicators that the assignment isn't going to go well. Likewise, if they get to the facility and it's rushed and no one is welcoming, they feel like an unwanted burden and won't want to stay. If everything is a confusing, chaotic cluster and they're thrown into the deep end without any instructions or expectations, they won't want to leave their families for this either.
4. Lack of formal EMR training
Probably one of the top complaints from new AP providers, and all nurses, is the lack of formal EMR training they often encounter on new assignments. Every healthcare professional comes with different experience levels. Some may have never used an EMR system, others may have used one briefly, and others may have used one extensively, but the facility where they used it had different functions.
Facilities may believe their system is simple and just runs through it quickly with new AP professionals. However, if they rush this process, it almost always leads to issues down the road. What some might consider easy, a provider who types with their index finger and never heard of Google may find challenging. Even tech-savvy providers who only used the system briefly some time back may not fully grasp how it works. Either way, things get messy quickly if there aren't any expectations set up at this point.
Common problems that arise from lack of formal EMR training:
The facility/client complains that the provider is slow. Upon further investigation, the provider isn't slow with the patients; the provider takes more time to input notes into the EMR systems because they don't know how to use it properly.
The facility/client complains that the provider isn't documenting. Upon further investigation, the provider is slammed with patients and there isn't any administrative time carved out for them to do any documenting.

The provider complains that they need more EMR training, but the facility often says they won't pay for it.
When an agency has a client complaining about the provider not seeing enough patients and the provider complaining that they're slammed with patients and neither one is happy about EMR documentation, you're on the brink of a canceled assignment. All this could have been avoided with proper training.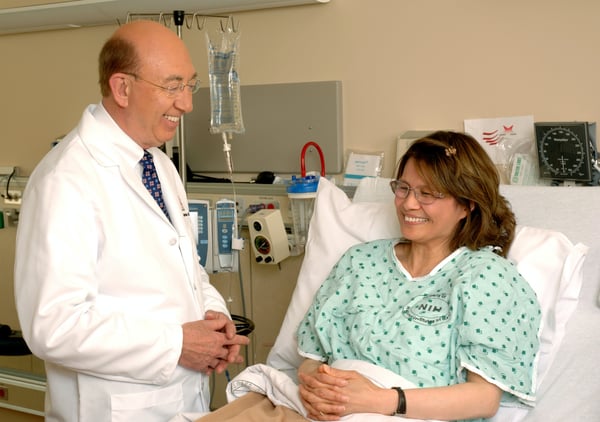 5. Expectations, protocols, and workflow not addressed on the front end
Lack of EMR training bleeds into not addressing expectations, protocols, and workflow at the beginning of an assignment. Every facility is unique, and without clearly covered expectations, protocols, and workflows, the provider is at a loss on how to do certain things. Every facility has different protocols, workflows, and expectations for its staff, from the smallest community health clinics to the largest multi-wing teaching hospitals. Because they operate differently, the advanced practice onboarding and orientation process differs. Protocols at one facility may expect providers to see one patient an hour, while another may expect them to see three or four patients. It's a huge difference in workflow, and it will be a problem if the provider doesn't receive clear expectations and isn't provided the time and opportunity to adjust.
How Facilities Can Boost AP Onboarding & Orientation
A healthcare facility's onboarding process is essential for recruiting and retaining staff, whether they're temporary or permanent AP staff. Onboarding should provide clear insight into the facility and job-specific knowledge while making them feel welcome and appreciated. Top suggestions from current healthcare providers include:
Providing a detailed orientation/welcome packet before starting, including where to enter the facility, where to park, whom to meet with contact number, etc.
Having someone meet them at the entrance on their first day
Providing an itinerary with details of the activities scheduled for orientation day(s)
Completing all paperwork before starting, including receiving written protocols and practice policies
Reviewing expectations, policies, and procedures during orientation
Getting access to all systems and a badge on day one
Finalizing communication preferences if on call, such as a pager versus cell phone, and cover on-call expectations
Clarifying who they report to, signs timesheets, approves OT (if applicable), and acts as their secondary contact if the primary is unavailable
Providing comprehensive EMR training
It's also essential during orientation and onboarding for new AP professionals to meet the team and take a facility tour. Someone from the facility should introduce them to everyone they'll be working with and anyone else it's important for them to know. If possible, provide them with a mentor, so they have a point person. Mentors are a great way to help new providers feel comfortable from the start. Ideally, the more information AP professionals receive and the more welcomed into the environment they feel, the more comfortable they'll be with the assignment overall.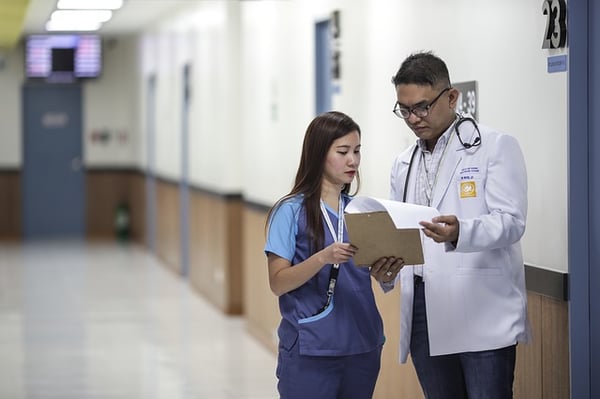 How Agencies Can Boost AP Onboarding & Orientation
Agencies should help with everything before the assignment begins to get travel AP professionals, also called locum tenens providers, started on the right foot. Essential things agencies should take care of include:
Getting all details from the client
Confirming travel has been handled
Ensuring the AP provider has all required addresses
Helping secure accommodations, if applicable
Some agencies even go the extra mile and create a document with attractions and other things to do in the area, where the grocery stores, big-box/retail stores, coffee shops are, etc. Their ultimate goal should be to make AP providers feel at home in their new surroundings.
The bottom line is that all parties involved should work to make advanced practice professionals' onboarding and orientation the smoothest process possible. Although there can be many shortcomings along the way that might result in unhappy facilities/clients, unhappy agencies, and unhappy healthcare providers, when everyone strives to improve the process from their end, everyone's a winner in the long run.
Hire the advanced practice professionals you need on Vivian to quickly and more easily get the staff you need.