Over the past decade, the delivery of long-term services has increasingly shifted from institutional settings like skilled nursing facilities to private homes. Thus, increasing the need for home health professionals, especially nurses. The largest group of professional home care employees comprises registered nurses and licensed practical nurses, representing more than 80% of professional home care workers. The median age of registered nurses in 2020 was 52 years old, and home health has historically attracted older nurses. With the ongoing nursing shortage felt industrywide and an aging workforce, home health facilities must attract and recruit younger talent to fulfill their ever-increasing workloads.
What is home health?
Home health care is literally medical care provided in patients' homes. Through skilled services provided by home health nurses, patients receive medically necessary care prescribed by a doctor to treat a wide array of medical conditions. It's a unique care setting that's usually less expensive while being more convenient and as effective as care provided in hospitals or skilled nursing facilities.
Despite the misconception that only seniors receive home health care, it's a highly diverse setting. It encompasses patients with very different needs and capabilities, from children to seniors with temporary injuries, acute or chronic illnesses, physical disabilities, mental illnesses, dementia and all types of medical conditions in between. Home health nurses also enjoy more autonomy compared to many other healthcare roles outside of advanced practice.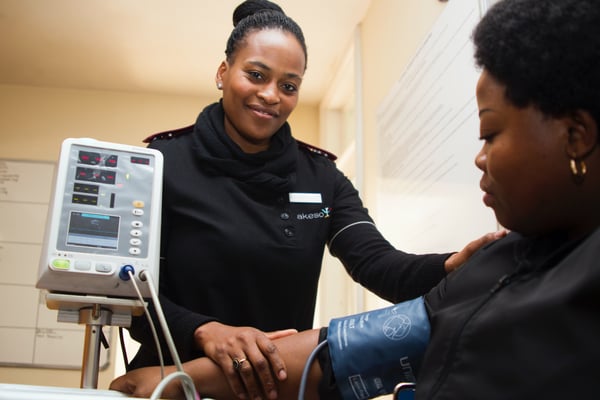 Need for younger talent in home health segment
The home health segment has long been tied to a stigma that the only nurses who went into this field were older nurses on the verge of retirement. In the past, fewer patients received care at home due to another long-standing belief that they should primarily receive care in a hospital. Some younger nurses might also still be under the impression that home care is nothing more than hospice and that you only provide personal caregiving, not medical care. These and other myths surrounding home health care buoy the misconception that only older nurses looking for a slower pace go into home health.
However, receiving care in the home has become a prevalent option, and people of all ages with all types of conditions are choosing home health. It allows them to receive care in a familiar, comforting environment instead of checking into a hospital or nursing home. The rising number of home health patients and the array of treatments received keep home health nurses on their toes. Like every other segment of nursing, home health nurses are also in short supply, making the need to attract nurses more urgent. Learning how to engage the younger generation helps ramp up your home health nursing recruitment.
Tactics for engaging the younger generation
Engaging the younger generation can help simultaneously address the increased importance of home-based care and workforce shortages in the home health segment. Traditional recruitment strategies don't live up to today's digital standards. Millennials and Generation Z are heavy users of technology, with Gen Z being the first wholly digital natives and the youngest generation of nurses.
Both of these diverse, tech-savvy generations often stand out from older generations directly because they're more tech-savvy than the generations before them. Therefore, embracing technology should be a top tactic for engaging the younger generation. While mobile recruitment strategies can reach home health nursing candidates of all ages, the younger generation grew up in an extremely mobile environment where social media and SMS, aka texting, were the norm. They expect and appreciate digital engagements, providing you with an opportunity to upstage competitors.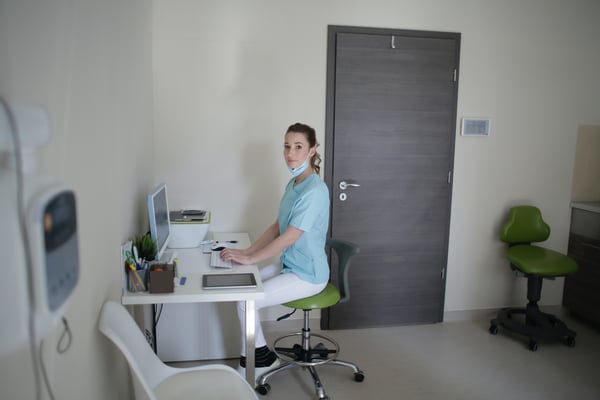 Benefits of social media content
The use of social media for job searching in the healthcare industry has grown exponentially just in the past few years. Like job candidates in other fields, young home health nurses leverage social media as their preferred channel to learn about companies and jobs or interact with potential employers. Embracing their natural inclination to turn to social media automatically gives you a way to engage them in their arena of choice.
Benefits abound when home health recruiters leverage the power of social media. While social media ads help target specific audiences, appealing social media content often attracts younger audiences looking for more details than can be supplied in an advertisement.
Social media content also allows companies to shine by promoting their company culture and furthering their branding efforts, two of the top benefits of utilizing it. With the right social media content, you can positively impact potential applicants' perceptions of your organization's attractiveness and employer brand.
Furthermore, social media allows home health recruiters to reach candidates they might not otherwise reach. You can also tailor social media posts and hashtags to match individual job requirements to reach ideal candidates. Another big perk is that you can promote your organization and home health job openings for free through social media content, unlike ads that cut into your bottom line.
Recruiters should post quality content that showcases the healthcare institution's culture and core values. Active job candidates naturally gravitate towards brands they already know and trust. Social media gives you the perfect opportunity to let them get to know your company and build their trust.
Social media is also an excellent place to attract passive job candidates. These home health professionals are usually already employed and not actively looking for a job but might be open to new opportunities. Since they're not actively looking for a job, they're probably not browsing the job boards. However, they spend time on social media where you can introduce them to your organization's thriving culture and stellar benefits before hitting them with job openings.
Home health agencies must identify and join the right conversations to best use social media for recruiting. Of the adults aged 18 to 29 using social media, only 42% use Twitter, while 70% use Facebook, 71% use Instagram and 95% use YouTube per Pew Research Center.
Even when you're not actively recruiting, home health employers should keep up their online presence by promoting company culture and sharing agency updates on these popular outlets. Even commenting on other posts can help build your online presence. Altogether, it enables you to increase your online brand and establish an emotional connection with home health clinicians, which allows you to stay competitive.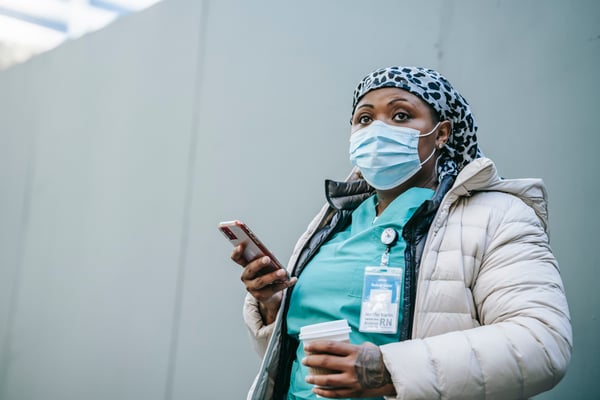 Benefits of SMS
Nursing professionals currently encompass five generations, but as more professionals in the older generations retire, millennials and Gen Zers are increasingly making up a larger share of the nursing workforce. Like engaging on social media, these generations often prefer texting, at least initially.
SMS, aka Short Message Service, is a text messaging component built into most cellphones, mobile devices and the Internet. It allows users to send and receive short text messages quickly and easily. Texting lets you instantly reach younger home health candidates who are potentially more comfortable conversing this way. Plus, you have the convenience of reaching them no matter where they are because millennials and Gen Zers typically always have their cellphones with them.
Utilizing mobile technology for recruiting home health nurses also makes sense because many clinicians already use their phones to search for jobs. You're just taking the job search to the next level by incorporating texting into the recruiting phase.
Faced with a competitive recruitment and employment market, quickly getting qualified home health nurses in for interviews is crucial to successfully keeping your organization fully staffed. Two top benefits of texting include improving turnaround times and response rates, which help shorten the entire healthcare recruitment and employment process and benefit employers and employees alike.
Besides being a quick, convenient communication method, texting also enables recruiters and hiring managers to get to know their potential employees better before they come in for formal interviews. Many also found that text messages put candidates at ease, further helping in getting to know them. Unlike verbal phone calls, texting also provides the opportunity to discuss sensitive information, like salary or the possibility of leaving current positions, without finding a private area to talk.
Texting allows recruiters to respond to home health job applicants quickly. Thus, they can easily show candidates they really care about their time and work/life balance, two top concerns of younger generations. Recruiters also won't have to worry about missing a call-back from candidates if they need to step away from their desk phone, as long as they keep their cellphones with them.
Getting in front of qualified home health candidates quickly and remaining in contact is vital to surviving in the competitive healthcare market. Using mobile and social media tactics to engage the younger generation is a proven way you can get this done.
Schedule a demo with Vivian Health to learn how we can help you with your home health recruiting endeavors