The significant spikes and dips in healthcare wages seen in early to mid-2021 didn't plague Houston towards the end of the year, likely due to COVID-19 cases finally leveling off. Between September and December 2021, Houston healthcare wages remained essentially unchanged. The city had an average weekly pay rate of $1,758 in September compared to $1,764 in December, a difference of only about 0.35%. However, this steady trend in Houston wages changed in January when a tremendous surge in COVID-19 cases hit the Greater Houston area and the entire Lonestar State. Houston healthcare wages during the first quarter of 2022 experienced a lot more movement compared to the close of 2021.
Growth of Houston Perm Nurses
Texas is second only to California in the highest employment of registered nurses among states. According to the Bureau of Labor Statistics, the state employed 217,630 RNs in May 2021. Houston is the most populous city in Texas. With more than 2.3 million residents, it's no surprise the city has posted some extremely high COVID-19 case numbers throughout the pandemic. Along with higher case numbers comes an even higher demand for nurses, often driving higher wages to attract permanent staff.
The Houston metro had the seventh-highest employment of nurses among metro areas nationwide, with 54,540 RNs employed during this same period. Despite its high number of staff nurses, Houston still suffered staff shortages during the pandemic, as did most areas across the country. One study projects Texas will fall short in nurse supply and demand to keep up with growing need for perm nurses, Houston healthcare systems must find ways to grow their staff.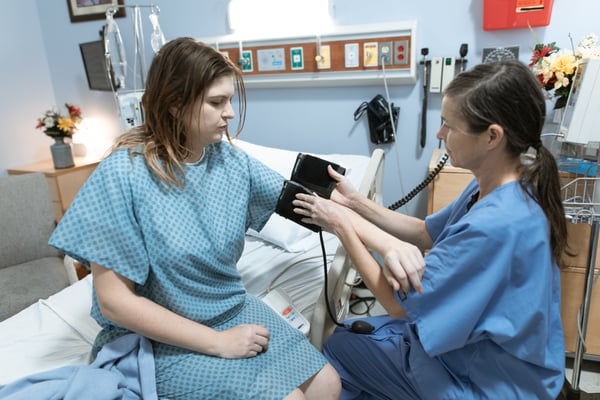 Trends in Houston Healthcare Wages
By the end of 2021, Houston had surpassed 300,000 COVID-19 cases, just days after the highly contagious Omicron variant hurdled Delta cases to become the dominant variant. With cases on the rise and wages typically following the ups and downs of the coronavirus, it's predictable that Houston wages began rising along with COVID. Average weekly wages at the end of 2021 were $1,764. By the end of the first quarter of 2022, wages had risen to $1,955.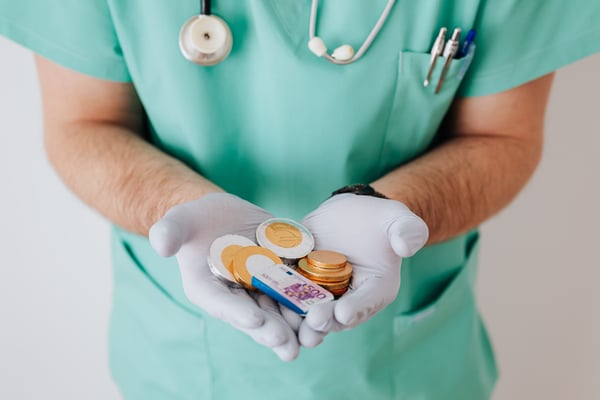 Houston Healthcare Wages Forecast
In May 2022, the average hourly salary of registered nurses in permanent positions in Houston was $39.11. This average was 8% higher than the state average of $35.84. However, during this time, the overall salary range was $28 to $55 for various types of Houston perm nurses. Skilled nurses are always in demand in Houston and throughout the nation, even more so as cases seem to be on the rise once again.
On May 11, Texas reported an average of 2,864 cases per day over the previous week. Cases have increased 23% from the average just two weeks ago, and deaths have decreased by 57%. During the first full week of May, the weekly average of daily new COVID-19 positive cases in the Greater Houston area had already risen to 645 compared to the 377 recorded at the end of April. The City of Houston reported 125 new cases on May 1, which jumped to 194 by May 7.
While Houston's COVID case numbers may seem insignificant in a city in excess of a million people, rising numbers when they were falling before causes concern. With cases on the rise again, healthcare wages have historically followed suit. Houston RNs will likely see at least a temporary increase in wages, especially if cases continue to grow. The issue is whether there will be enough nurses for another surge, no matter the salary, as burnout depletes a workforce already in crisis.
Unfortunately, the state of healthcare in Texas is relatively bleak. According to the Texas Hospital Association, the entire state entered the COVID-19 pandemic with a 10% shortage of nurses. Four substantial COVID surges have already impacted the state and its nursing staff, and another wave could spell bad news for frontline workers already on the brink of exhaustion or beyond. Healthcare systems in Houston and beyond must brace themselves for a possible fifth wave, whether now or in the fall as predicted, to ensure they have the nursing staff to combat the ongoing onslaught of this formidable foe once again.

Vivian Health helps you connect with qualified candidates actively looking for work and helps place Houston perm nurses in jobs they'll love. Schedule a demo with Vivian Health and let us assist you with your hiring goals.