Whether you're an HR executive or in the C-suite of a major healthcare system, a hiring manager or a healthcare recruiter, you've probably heard increasing debate about using pay transparency in healthcare recruiting. For many organizations, embracing pay transparency would represent a significant cultural change.
Health system executives often share a common list of apprehensions when it comes to implementing any form of pay transparency. These include fears that pay transparency would:
Drive up wages across the board for both new hires and the existing workforce

Generate resentment by encouraging wage comparisons between worker cohorts

Shrink the pool of applicants if the organization can't offer a regionally competitive wage
It turns out that none of those things are true. In fact, a growing body of research points toward pay transparency as a business best practice. Let's look at this emerging dynamic in HR practice and why pay transparency can work for your organization.
The U.S. Population Is Rethinking Work
Attitudes about work in the United States have changed dramatically in recent years, with notable concepts like the "gig economy," "quiet quitting," "work-life balance" and "work-from-home" gaining significant traction over the last decade, especially since the COVID-19 pandemic. As this transition continues, pay is no longer the monolithic determinant of job satisfaction that it once was but is merely one star in a constellation of job attributes that workers seek.
Each year, Vivian Health surveys healthcare providers from our platform, such as the 1,600 clinicians and support staff we surveyed in our Future of Healthcare Work Report 2023. Our research found that pay is just one of five major job attributes that nurses and other healthcare professionals seek. The other four are:
Overall benefits

Lower staff-to-patient ratios

Easy commutes

Flexible schedules
In other words, employers have numerous ways to differentiate themselves meaningfully to attract candidates even if their pay isn't highly competitive. Moreover, there are ways to satisfy the existing workforce, even if pay for new hires is somewhat higher to attract candidates. These can include introducing policies like seniority-based flexible scheduling and vacation time.
Pay Transparency Encourages Speed that Candidates Desire
Regarding new hires, one of the major pain points of the recruitment process is speed. Candidates are more likely to walk away from the process if they experience lengthy waits for updates and information. Vivian commissioned LeapGen, a division of Mercer Consulting, to investigate pain points in the healthcare recruitment process.
Candidates wanted more transparency up front, not only about pay rates and long-term growth opportunities but also about the organization's culture and policies. Learning this information quickly in the process leads to more satisfaction, and because applicants prefer speed, streamlining the process can help counteract the effects of offering a lower pay rate. (LeapGen Report June 2022)
Vivian shares pay rates with all candidates upfront and streamlines the hiring process by precertifying credentials. These practices make the overall hiring process 50% faster, helping healthcare organizations fill empty posts at a lower cost.
Pay Transparency Entices More Job Candidates to Apply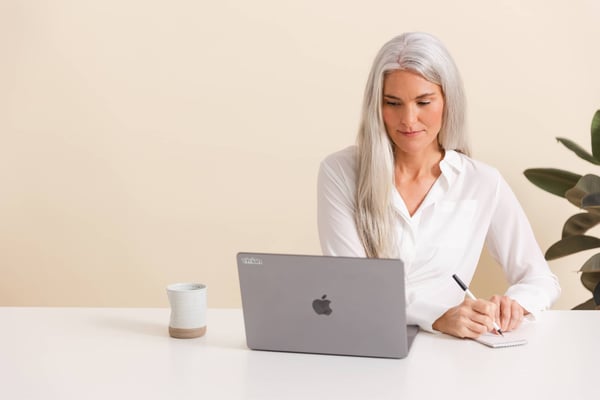 In 2023, LinkedIn conducted research and found that 91% of US-based respondents said that seeing a salary range impacts their decision to apply for jobs. Meanwhile, ResumeLab, which provides job-search advice to job candidates, surveyed 1,000 workers and found that 80% of respondents said it's likely or very likely they would stop applying to a position if there's a lack of information about the salary range in the post. Meanwhile, 77% of respondents agreed that organizations that don't post a salary range can't be trusted.
Trust is a key issue when it comes to pay transparency. A Harvard Business Review (HBR) assessment found that pay transparency policies help engage the workforce, create a positive working environment and build a sense of workplace trust, fairness and job satisfaction. Other research by compensation management software provider Beqom found that pay transparency helps promote loyalty in the existing workforce.
It's Increasingly a Business Best Practice Enshrined in Law
Another HBR research review found that pay transparency reduces pay inequities in gender, ethnicity and sexual orientation. These findings help explain why pay transparency is increasingly being viewed as a business best practice and enshrined into law in more and more jurisdictions.
The National Women's Law Center states that pay transparency laws now cover most workers in eight states, which LinkedIn says covers an estimated 20% of all U.S. workers. Sixteen other states and the District of Columbia have also introduced similar legislation. Research from Payscale, a compensation software firm, finds that although such laws only cover 20% of workers, 45% of job postings in 2023 included pay ranges, up from 22% in 2022. Employers increasingly need to post pay ranges to stay competitive, per the Society for HR Management.
Traditional recruitment processes can also be lengthy and expensive. Pay transparency can help employers save time and money they might waste pursuing candidates who won't accept a certain pay level. They also risk candidates becoming aggravated when a salary offer falls short of their expectations.
These days, job search platforms such as Indeed already provide prospective applicants with an estimation of wages, which could miss the mark and be misleading for applicants. The best practice to attract candidates and avoid misalignment is to state the actual pay range from the outset.
The Bottom Line Is the Bottom Line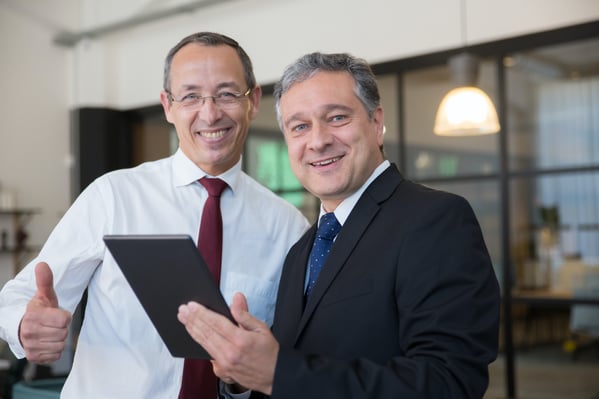 The most widely expressed apprehension about pay transparency, especially regarding recent healthcare hires, may be an assumption that pay transparency drives wages upward across the organization. The opposite is true. Research demonstrates that pay transparency tends to lower overall wages by about 2%.
As the HBR explains, "The underlying cause appears to be that, by publicly disclosing current pay or pay ranges, employers more credibly commit to not negotiating with prospective or current employees. They can claim now that any individual negotiations in which they engage precipitate having to negotiate with all (or many) others. In other words, this form of pay transparency, though it reveals employer's salary expectations, may lower employees' relative bargaining power."
When you start hiring using Vivian Health, you reap the many benefits of pay transparency. Furthermore, thanks to our streamlined digital recruitment processes, you can reduce your hiring costs by 80% and cut the time-to-hire in half.
Schedule a demo with Vivian Health today.