"I'll never stop using Vivian Health. I was able to rebuild my entire pipeline of travelers after COVID-19 hit. We're a stronger organization now because of Vivian."

- Anthony D. Dickerson, Senior Recruiter, Anders Group.
Challenges:
A gap in their talent pool impeded the response to COVID-19-related market changes

New candidates were sometimes slow to process and not primed for travel

Recruiters sometimes spent days or even weeks collecting documents from candidates

Getting in touch with candidates was inefficient and low ROI
Results:
A fresh pool of qualified talent let them pivot their business in days

Sped up their recruiting process with actively seeking travelers

Able to submit candidates in under 5 minutes with complete profiles and skills checklists

Increased recruiter productivity by connecting with candidates instantly through chat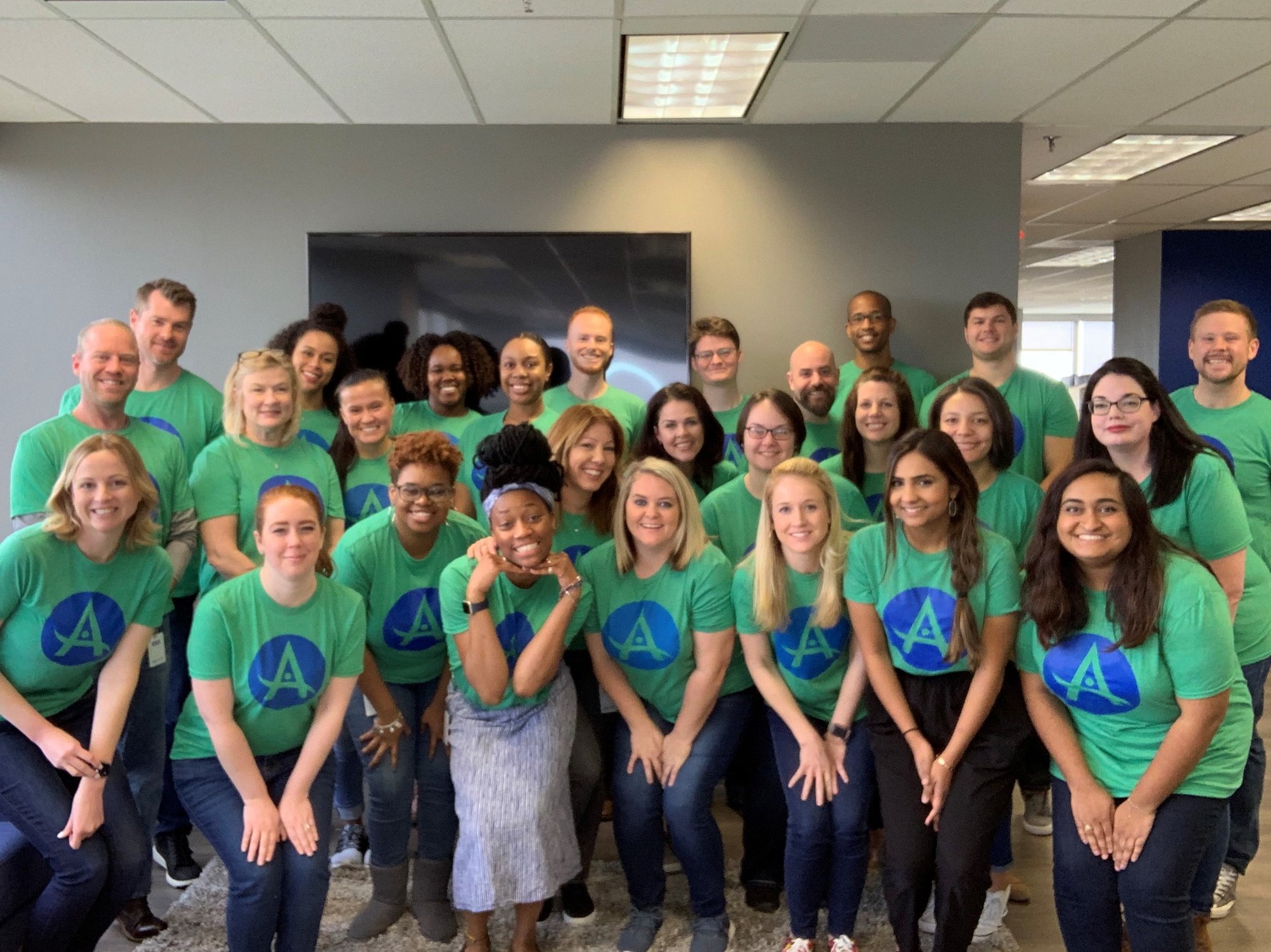 Anders Group was founded in 2010 to help solve the staffing challenges of healthcare facilities. Today, they're a top healthcare staffing firm matching those facilities with the best and brightest talent in the country. Their people-first philosophy has created a strong network of referrals that continues to pay dividends for their business and clients.
Even with their enduring relationships, the agency needed a better way to further expand its travel nurse division by tapping into a fresh talent pool. The team had been thinking about making the switch to Vivian Health for a while, but when COVID-19 hit, they decided the timing was right. "The market completely changed", says Lindsay Evans, Director of Marketing at Anders Group. "We needed to make an immediate pivot to focus even more on nurses".
The transition to Vivian was seamless. "The timing couldn't have been better to help grow our talent pool, and we were up and running with it quickly. Vivian allowed us to speed up our entire recruiting process".
A faster, more efficient way to connect with travelers
Recruiters at Anders Group spend a lot of time educating candidates on what to expect with travel healthcare positions. Several channels they were sourcing from had candidates looking for permanent positions, which meant they weren't primed for travel and not as immediately receptive to travel healthcare.
Some candidates new to travel didn't understand the urgency behind these positions either since the process is very different from permanent staffing. "In the past, it could take hours, even weeks to get documents from a candidate to submit them for a job", says Anthony D. Dickerson, Senior Recruiter at Anders Group.
"With Vivian, candidates understand the urgency and you can see all of their credentials, certifications, and experience right away since it's already uploaded in their profile with their skills checklist - it's so much faster."
Just getting a hold of some candidates was difficult before Vivian. "I would call seventy-five people and maybe get five on the phone on a good day, sometimes none. On Vivian, it's easy to connect with candidates who are looking for their next placement - I'm talking to qualified people who are ready to be submitted", explains Anthony.
Travelers are often busy or working odd hours which makes reaching candidates over the phone difficult. Vivian's chat functionality makes it easier for both parties to connect.
"Some candidates prefer the chat because they don't want to speak on the phone or aren't able to - they prefer messaging and it gives the recruiters another tool to use to communicate, which is a great thing", says Lindsay.
With Vivian, recruiters are able to establish a relationship with the candidate in the chat first and then schedule a convenient time for a call.
Increased recruiter productivity and business growth
The rich pool of candidates Anders Group is building through Vivian has not only led to more placements, but it's made their business more agile. The team has been able to continuously tap into a fresh pool of talent, connect with more candidates quickly, and have more meaningful conversations from the get-go.
"To me, it's a very efficient use of time. I've had 8 placements in the last 2 months thanks to Vivian", says Anthony. "I keep the Vivian chat open on my computer. That way when someone responds to me, I can reply back right away. We're able to chat and I can get them submitted in under five minutes. It's been easy to make it a part of my daily routine - I love the functionality".
The team had been using another platform to source travel healthcare candidates for a while but then decided to focus those resources with Vivian. "The success we saw on Vivian led us to divert more of our budget to it", explains Lindsay.
Recruiters are now able to manage their desks more efficiently. "The rich candidate profiles allow me to drill down within the candidate pool based on certifications and specialties, which is great," says Anthony. "I had a unique job and posted it on Vivian, and immediately got thirteen people interested. I placed five or six of them from that job through Vivian."
Now it's easier than ever for recruiters to propose or withdraw jobs and keep up with candidates. "They're usually looking for a specific job, but if it's no longer available I'm able to propose something else, which makes dispatching proposals of other jobs really easy since the pay package and location info are all there."
Vivian has enabled Anders Group to further expand its travel nursing division and better protect their business by diversifying their talent pool.
"We were surprised by the sheer volume of leads we were getting, but it's one of those good problems to have," says Lindsay.