REPORT
The State of Healthcare 2021
Vivian Health surveyed nearly 1,300 nurses across the country. They ranged from all major nursing disciplines and from 1 to over 30 years of experience. We wanted to learn about current trends in the nursing workforce, their feelings about healthcare in the U.S., COVID-19 responses, vaccination, and what's next for their careers.
Key Findings:
43% of respondents are considering leaving the healthcare profession in 2021

83% felt their mental health has been impacted by working in the field during the pandemic

62% are vaccinated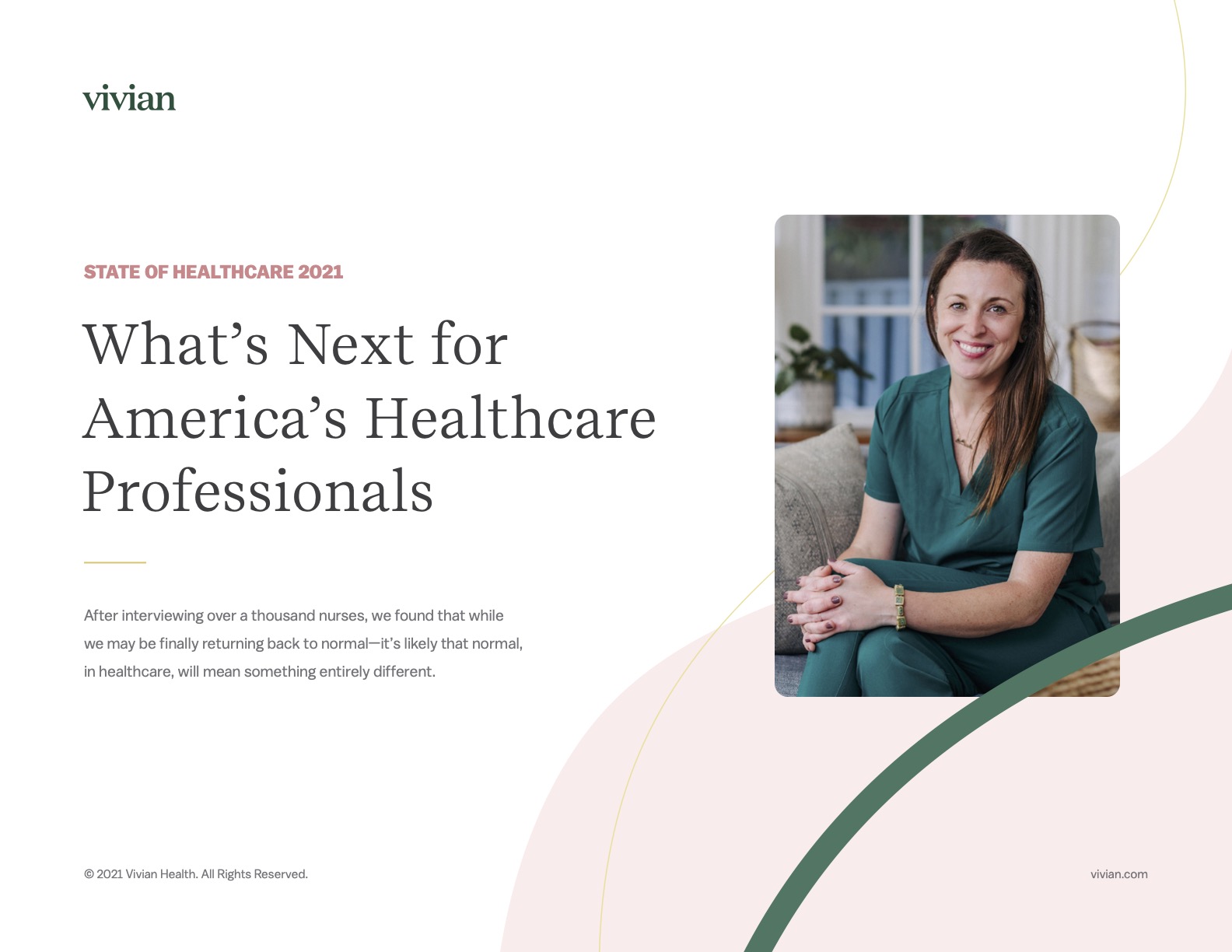 About Vivian Health
Vivian Health is the largest transparent marketplace for healthcare hiring. Our mission is to empower every healthcare professional to find their perfect job opportunity, faster and easier than ever before.
We know healthcare hiring is broken. The problem isn't workers, and it's not recruiters. It's the system. Vivian represents an entirely new model built on transparency, speed, and matching. With us, recruiters spend less time digging through resumes and more time actually engaging with qualified candidates.
We want to make all kinds of healthcare jobs—permanent, per-diem, local contracts, and travel—accessible for all kinds of healthcare workers and the people who hire them. We're rebuilding the way that America hires for healthcare—one job at a time.
Start hiring or find your next job, with Vivian.