Travel nurses were in high demand throughout 2021 as COVID-19 cases rose throughout the country, including nurses in Florida. While their assistance helped healthcare facilities in a pinch, Miami healthcare facilities and facilities throughout the state and nation need to fill permanent nursing positions to help curb their ongoing staffing shortages. While there are many pros of taking permanent staff nursing jobs, numerous travel nurses aren't ready to make the switch and become perm nurses in Miami or elsewhere.
Travel Nurse Opinions on Permanent Nursing
The State of Healthcare Workforce survey conducted by Vivian Health asked a group of current travel and per diem nurses their opinion on taking permanent positions. In Florida, 35% of those surveyed said they wouldn't consider a change to a permanent role. However, 20% of travel, per diem, and unemployed respondents said they intended to work in permanent full-time or part-time nursing roles, while about 29% said they were unsure.
The survey also asked respondents who said they were open to the idea of working in a permanent role in the future how soon they might start seriously looking for a permanent nursing role.
14% said they were currently searching
29% said they'd begin searching within 6 months
29% said they'd begin searching within 6 to 12 months
29% said they'd begin searching within 1 to 2 years
Another section of the survey asked respondents from Florida currently working as travel nurses to name the hourly rate that would make them accept a permanent staff nursing job. The average response was $72.71 per hour. Among all nurses surveyed, $92,891, or $55.25 per hour, was the average annual salary reported in 2022.
Staff Nursing Shortages
In the same survey, nearly 50% of staff nurses in Florida said they felt their unit was short-staffed all the time and another 26% said most of the time. The Florida Hospital Association predicts that healthcare workforce shortages in the state will get even worse. Its projections suggest a shortfall of approximately 37,400 registered nurses statewide by 2035.
About 67% of nurses surveyed also said they were considering changing jobs in 2022. Of these, around 72% said compensation was a factor that would affect whether they stayed at their current job or found a new position. Over 53% also cited staff-to-patient ratios as a factor in their decision to stay or go, an issue potentially made worse by ongoing staffing shortages.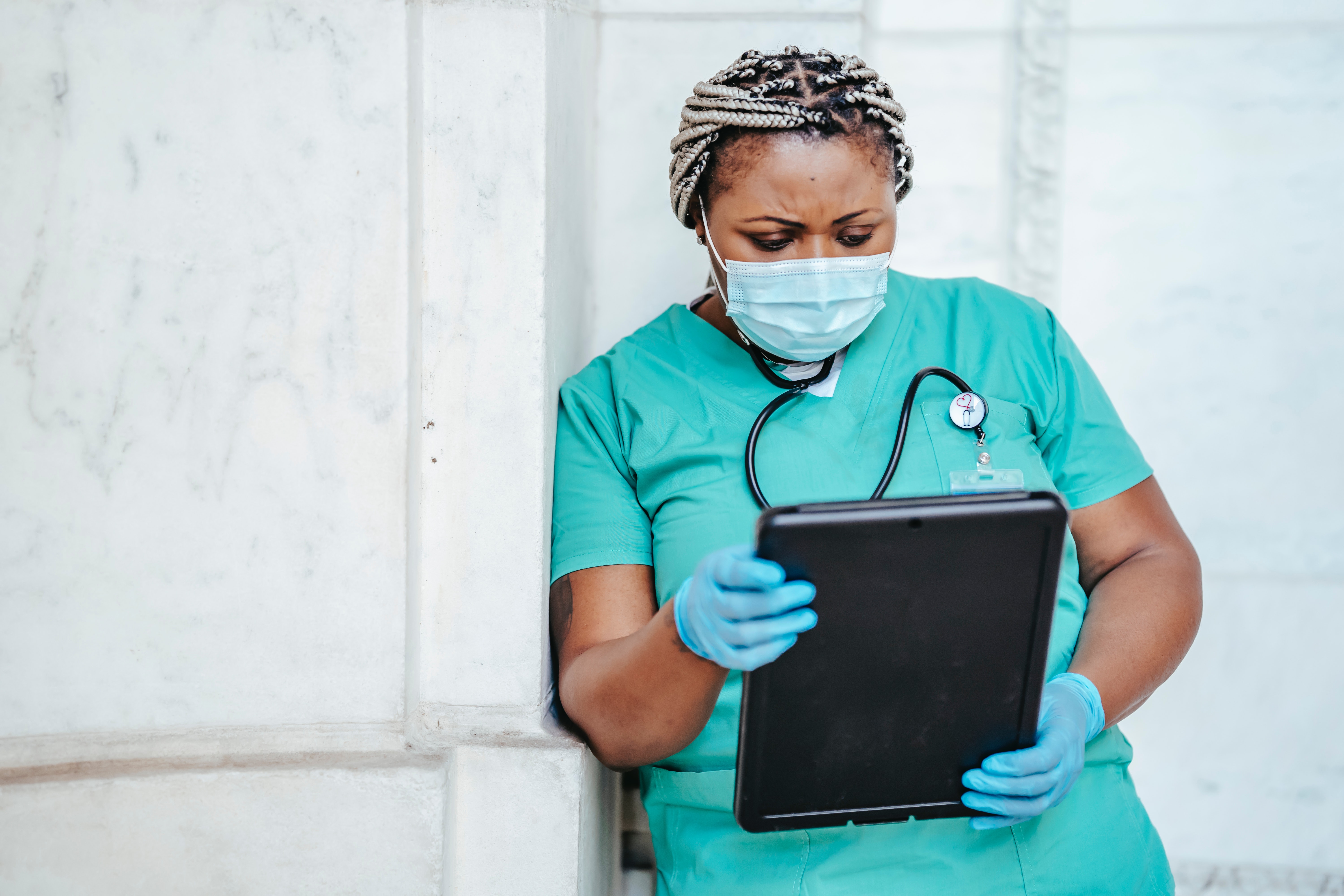 Nurses Leaving the Profession
Potential healthcare job changes among survey respondents in Florida didn't just include pursuing new nursing jobs but leaving the nursing profession altogether. When asked whether they were considering leaving the healthcare field, 36.2% said they weren't thinking about leaving nursing. However, a fair number of nurses in Florida said they were considering leaving healthcare and chose a specific range of time for doing so.
11.87% said in the next 0 to 6 months
6.53% said in the next 7 to 12 months
17.21% said in the next 1 to 2 years
28.19% said in the next 3 to 5 years
Factors that could be prompting some nurses to consider a new job or a completely different line of work often hinge on their work environment. While healthcare wages play a significant role in influencing changes in jobs/fields, 73% of Florida nurses surveyed said they felt morale in their hospital was worse in 2021 compared to 2020. Nearly 74% also felt their employer wasn't doing enough to support their mental health and well-being.
Great Employers for Miami Healthcare Workers
Miami healthcare employers can improve perm nursing staff retention by listening to their staff's needs. Paying ample healthcare wages, supporting and prioritizing nurses' mental health, and showing Miami perm nurses the respect they've earned can go a long way in retaining current staff. It can also help attract new staff members to fill vital staff nursing openings.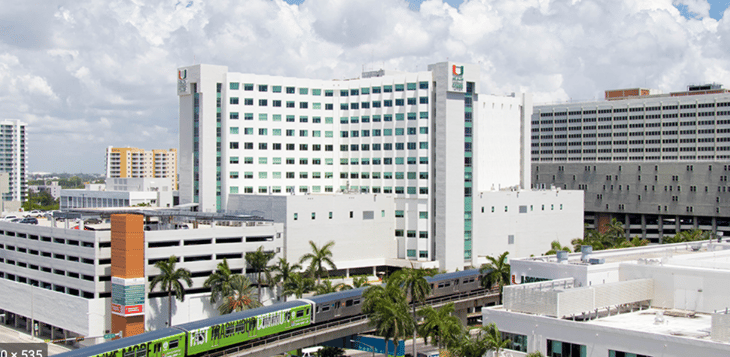 Vivian Health compiled a list of Great Healthcare Employers in Miami based on the experiences of 2,000 local healthcare professionals working in the Miami region. The top five Miami employers based on these experiences were:
University of Miami Health System

, South Florida's only university-based medical system serving patients around the world
Memorial Healthcare System, the third-largest public healthcare system in the nation and a leading provider of high-quality healthcare in South Florida
Baptist Health South Florida, a South Florida health system that routinely lands on Fortune magazine's 100 Best Companies to Work For list
Keralty Hospital Miami, part of an international health enterprise serving the greater South Florida community
Jackson Health System, a nonprofit academic medical system serving all of Miami-Dade County
What's on the Horizon for Florida Employers
Florida Association of Community Health Centers' Workforce Development Manager Steven Bennett recently compared Florida's healthcare hiring situation to that of a "seller's market" in which healthcare institutions are competing for employees. Other notable healthcare industry leaders in Florida agree that healthcare staffing issues in the state are complicated, and there's no short-term solution.
A Florida House of Representatives panel tasked with investigating methods to battle healthcare staffing shortages looked at different ways of tackling the issue. During the 2022 legislative session that began on January 11, lawmakers considered ways to bolster education and training programs for nurses and other healthcare professionals as a possible way of helping ease industry-wide staffing problems.
Vivian Health helps you connect with qualified candidates actively looking for work and places Miami nurses in jobs they'll love. Schedule a demo with Vivian Health and let us help you meet your hiring goals.
Get early access to this year's State of the Healthcare Workforce Survey.