As healthcare professionals, it isn't uncommon that we put others before ourselves. This often looks like our family, friends and, of course, our patients. We possess a caregiver mentality which is so deeply appreciated but can often lead to burn out and exhaustion if we don't create a space for ourselves to cultivate habits that support our mental health and happiness. A large portion of us are practicing social distancing and the #stayathome movement. Everyone is directly impacted by this global health crisis, which has led to gym closing, limited public spaces and even more limited social interactions. This has led us to become more creative on how we continue to practice our daily routine in health and fitness. However, sheltering in place is the most beneficial thing we can do right now to help. It's important we remember to take it one day at a time and that we need to fill up our own cup before we can fill up anyone else's. We WILL get through this!
Although times are difficult, several companies have stepped up to offer frontline workers FREE resources to promote mental and physical health. Listed below are some of those resources that you will have access to.
The 'Ten Perfect Happier' App: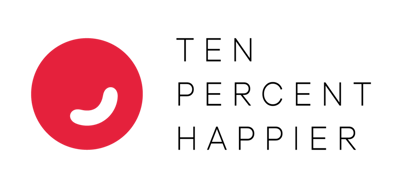 This meditation app is different than most. If you've ever been one of those "I don't understand meditation" or "I don't have time for meditation" or "I don't know how to meditate!" this is a great app to start with. Plus its FREE for frontline workers. You fill out a short (30 second) form to access your free membership for the app!
https://www.tenpercent.com/care
Balance:
To create more mindfulness through meditation, Balance, a personalized meditation app, is being offered free for one year.
The non-profit Center for Mindful Self-Compassion
The non-profit Center for Mindful Self-Compassion (CMSC) is offering free online 45-minute drop-in sessions four times daily. These sessions are led by certified Mindful Self-Compassion teachers and are comprised of a brief opening talk, followed by a guided meditation of about 20-25 minutes (with "light" guidance) and then a time at the end for unmuting for brief comments. Short and sweet. We are also pleased to offer a weekly session in Spanish and two weekly "Affinity Practice Sessions" devoted to BIPOC (Black, Indigenous and People of Color) and one for LGBTQI2S+ people. Click here for more details or to register.:
https://www.signupgenius.com/go/10c0c4aa4af29ab9-free
Learn more about the Center for Mindful Self-Compassion and the Self-Compassion for Healthcare Communities course:
https://centerformsc.org/schc/
Heat Boot Camp:
Heat Boot Camp is going live on YouTube everyday to offer you workout classes that will catch you breaking a sweat.
https://www.heatbootcamp.com/virtualclasses
Corepower Yoga:
As of April 16th, Corepower Yoga announced their access to a special collections of On Demand classes and meditation that will remain free for all. They update their calendar weekly to keep you in the loop on what's new. For Instagram users, they offer free IG Live sessions that you can find on @corepoweryoga. For Youtube users, they have free access to meditations and yoga sessions on their YouTube channel. Also, they will be selecting 1,000 frontline workers (go to their website for more info) to win 6 months of a free On Demand subscription.
Updates: https://www.corepoweryoga.com/content/wellness-protocol
Free yoga: https://www.corepoweryogaondemand.com/keep-up-your-practice
Barry's Bootcamp:
Barry's is offering free IG Live workout classes to keep you up, moving and physically fit during quarantine season. Follow them at @barrys for their weekly schedule and amazing workouts!
Audible:
For frontline workers who have children, Audible is offering a free selection of audiobook for children of all ages.
https://stories.audible.com/start-listen
Make sure also to check out the list we put together of other great offers for healthcare workers during this time.