ABOUT
This health care system is one of the largest multi-institutional Catholic health care delivery systems in the nation that serves diverse communities that include more than 30 million people across 22 states. The health system includes 92 hospitals, as well as 100 continuing care locations that include PACE programs, senior living facilities, and home care and hospice services. Its continuing care programs provide nearly 2 million visits annually.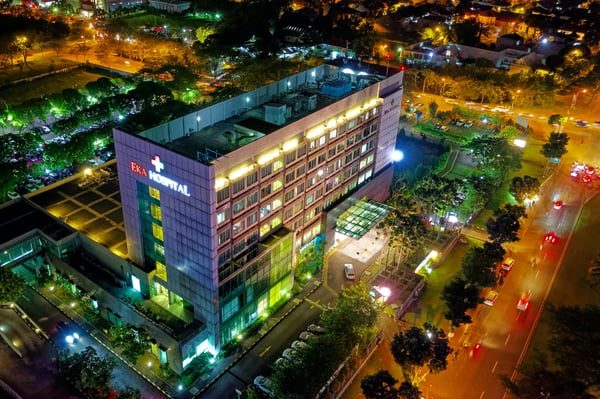 CHALLENGE
Because the health system serves so many communities across the country, it was spending a lot of resources on recruiting clinicians to fill vacant spots and to help cover fluctuations in demand. This was especially important during the COVID-19 pandemic when their need for travel clinicians tripled. Much of the recruiting work was done through agencies, or by using overtime to make up for staffing shortages. The health system also used traditional job boards as well as a recruitment platform, however these sources were ineffective - they were time-consuming, resulted in very few hires, and provided little in the way of analytics to improve processes. The health system's labor costs skyrocketed while they continued to struggle with finding travelers for their open jobs.
One of the biggest challenges the health system faced was that each of its ministries had a different process for sourcing, recruiting, and managing agency relationships. Because of this, the health system had no cohesive program across the enterprise. This meant they had no way to measure results or to ensure high-quality and cost effectiveness—both strategic goals of the health system.
As the pandemic continued to put extreme duress on the health system's clinical operations teams, the Talent Acquisition group reached a point of critical need. They had to identify a cost-effective recruiting mechanism that could drive a drastic shift in both quality of candidates and quantity of hires across all of its ministries. With this in mind, the health system developed an Enterprise Resource Pool, which acts as a recruiting and staffing agency to provide a pool of clinicians to ministries across the health system. The Enterprise Resource Pool has helped streamline placements by providing clinicians with a consistent experience between job sites. This helps smooth transitions—especially for travel nurses—and simplifies training. To make this model successful, the health system needed to rapidly ramp up recruiting efforts to hire qualified candidates into the internal agency and deploy these desperately needed clinical resources across the health system.
SOLUTION
To find qualified professionals that were actively seeking these types of clinical roles, the health system turned to Vivian Health, a healthcare staffing marketplace that matches qualified candidates with open roles.The decision to work with Vivian has been a key driver to minimize staffing disruptions across the system. Additionally, the low, fixed cost structure of the Vivian marketplace has led to significant reduction in the health system's agency spend, which previously ran as high as $100M annually.
The Vivian marketplace matches candidates and the health system ministries based on criteria-specific algorithms. The Resource Pool team can run highly targeted and efficient candidate searches by filtering the Vivian active candidate pool by type of degree, years of experience, areas of specialty, requested salary range, location, and much more. The ability to use highly-specific, healthcare-centric filters allows the Resource Pool team to rapidly build the most relevant list of candidates in minutes, drastically reducing research time and driving increased hiring compared to prior sourcing tools.
Since the beginning of the relationship, the health system has continued to enjoy the benefits of Vivian Health's rapid growth, driven by highly effective marketing and candidate recruitment programs. Additionally, Vivian's national footprint allows it to share with its clients meaningful insights on regional compensation trends that help optimize recruitment efforts.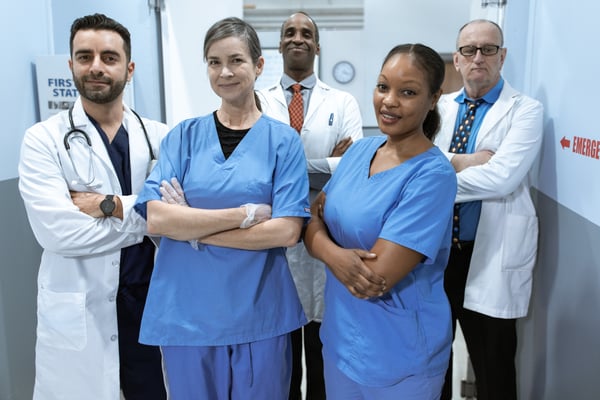 PROVEN RESULTS AND EXPANSION OF THE RELATIONSHIP
The health system began with a 3-month pilot initially focused on filling nursing vacancies. The immediate success of the pilot resulted in an enterprise agreement to service all ministries, and expansion beyond Nursing roles to include Respiratory Therapists and Surgical Technicians. Vivian's data analytics capabilities have also helped the health system identify multiple opportunities for process improvement, further reducing time-to-hire across the Resource Pool.
As a result of the Vivian partnership, the health system has developed a large, stable pool of flexible clinical professionals to support its nationwide ministries - all without the need to execute searches, interviews, and verifications. Over the course of the relationship, candidate onboarding time from initial connection to start date has been reduced by over 50%. Retention has exceeded the health system's expectations for the Resource Pool, which is attributed to the strong matching between candidate preferences and ministry needs. Other results include:
Over 550 candidates have been hired through the Vivian marketplace in the past 12 months

Time-to-hire, previously averaging 6 weeks, now averages 17 days with some hires happening in less than a week

Savings per candidate hired through the Vivian platform averages $7800

Cost savings to date are in excess of $4.0M
"Vivian Health has been a huge benefit to us. We saved over $550,000 in the trial period alone. And the team at Vivian is very adaptive and responsive in all of our needs."
Director of Talent Acquisition at the health system
"With Vivian, we not only get candidates, but we also see how well our recruitment side is performing. This gives us opportunities to grow our hiring capabilities even more."
Director, internal agency at the health system